In 2016, the hotel "Zolotaya noch "was opened on Yalta street. The apartment is 2.4 km from Rossgarten gate and 2.5 km from amber Museum. Kaliningrad Khrabrovo airport is 20 km from the property.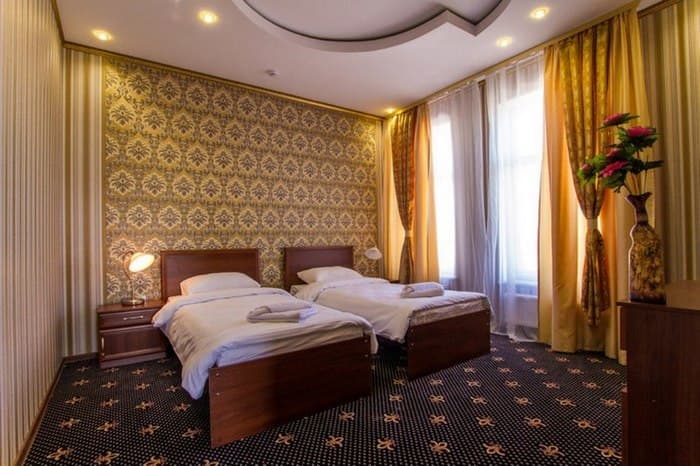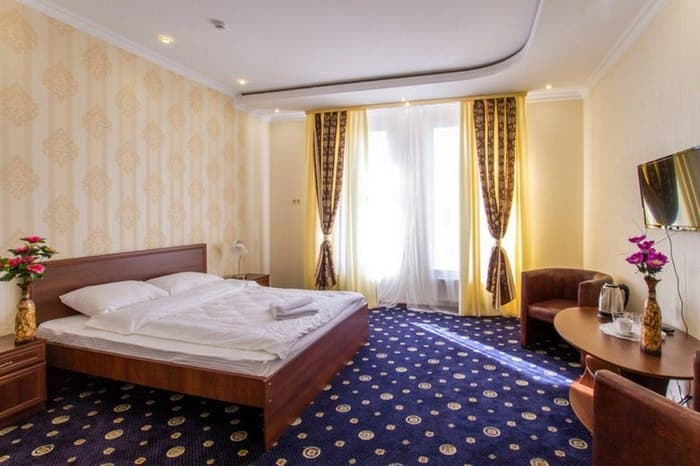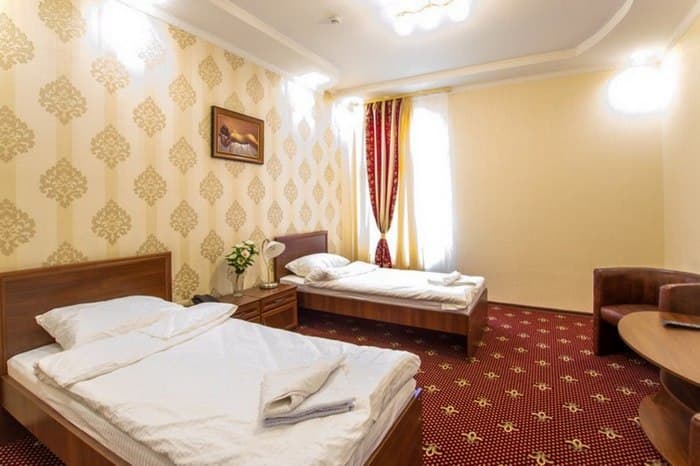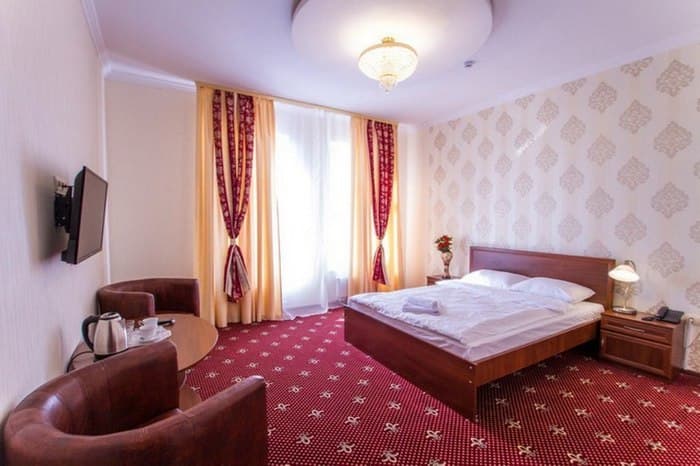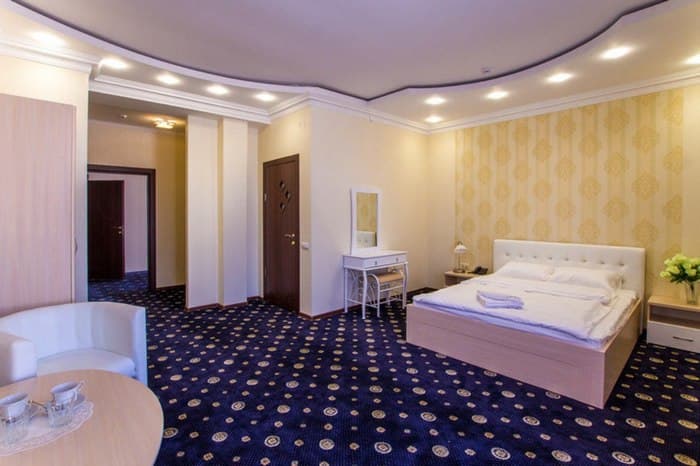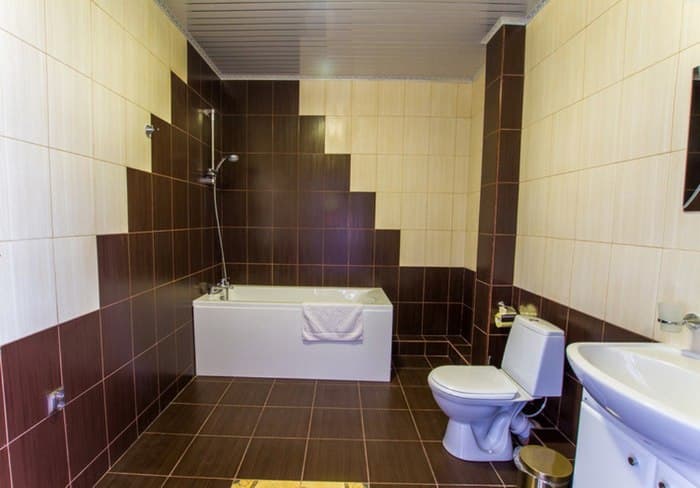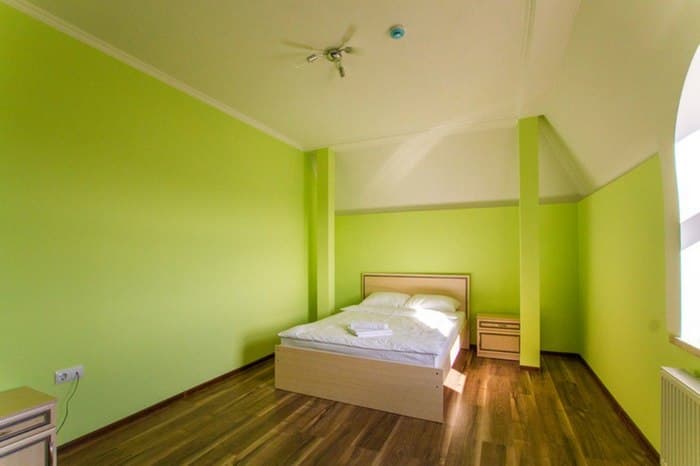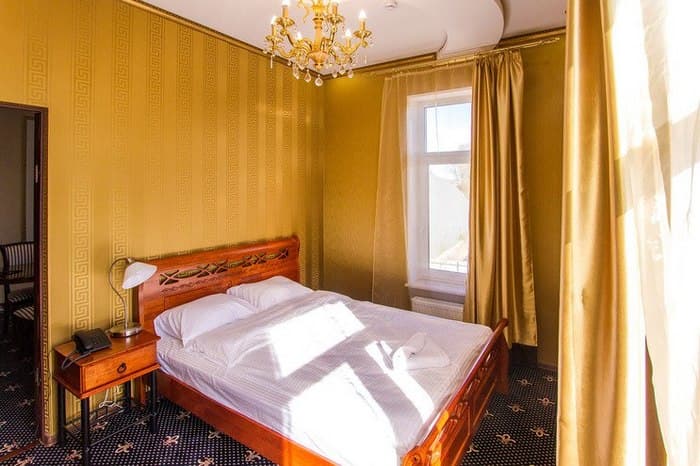 The hotel is ideal for special events. The reception is open 24 hours a day.
The number of rooms (16 rooms):
- standard Twin room
- standard DBL number
- Comfort Twin room
- the number of class "Comfort" DBL
- wedding room
- family room for 4 persons
- Hostel room with 4 beds
Standard room description: 2 separate (Twin) or one large double (DBL) beds, plasma TV, bathroom with shower
The price includes:
- Wi-Fi
- indoor parking
- breakfast
Complementary services:
- Banquet restaurant (up to 280 seats)
- cafe-bar (Caucasian cuisine with popular European dishes)
- lobby bar (dishes on open fire)
- shuttle
- visa support
- delivery of food and drinks in the room
A 10% discount is available for groups of 6 people or more.
Kaliningrad
Kaliningrad, ul. Yalta 61A
+7 (4012) 67 70 70
otelgold39@gmail.com