Tourist base "Dunes" (without *)
Summer wooden houses camp site "Dunes" (about 60 houses) for 12-25 people are located in the forest from the Curonian lagoon. The Dune camp site is open only in summer.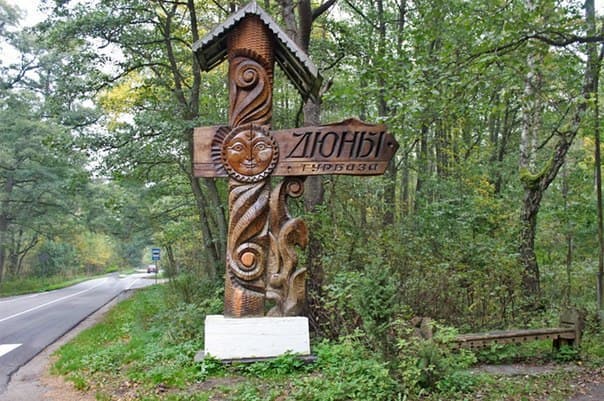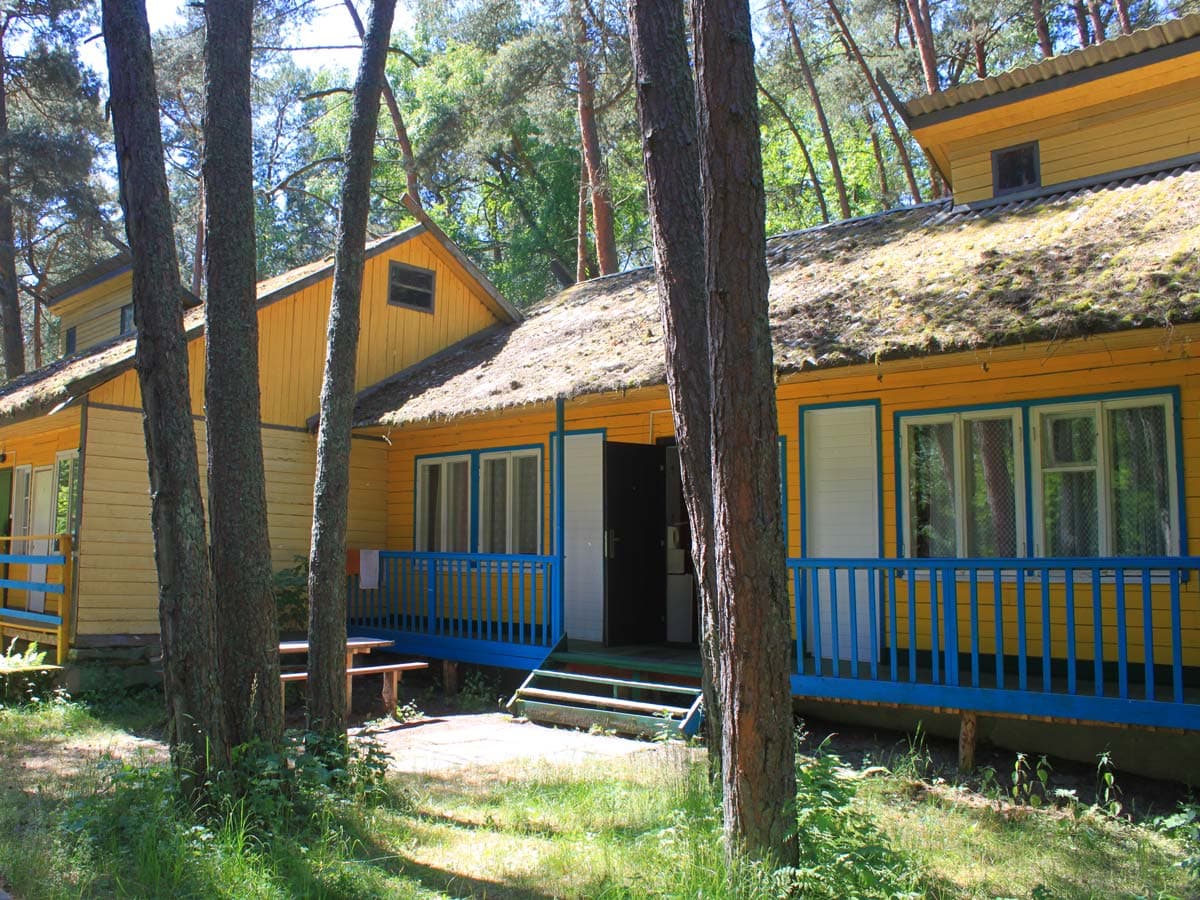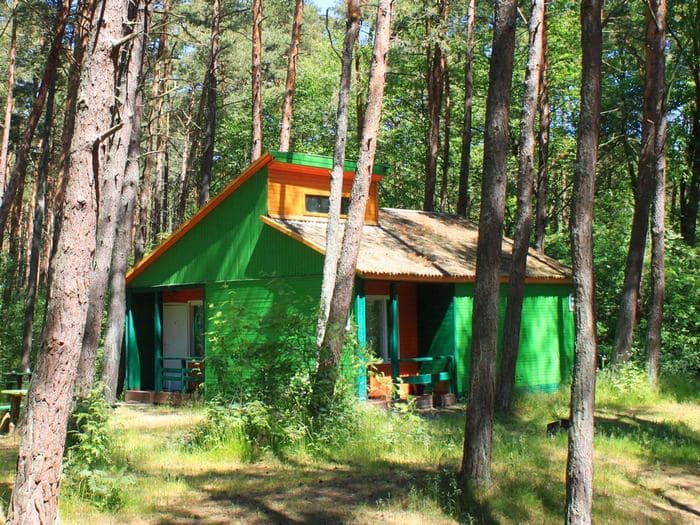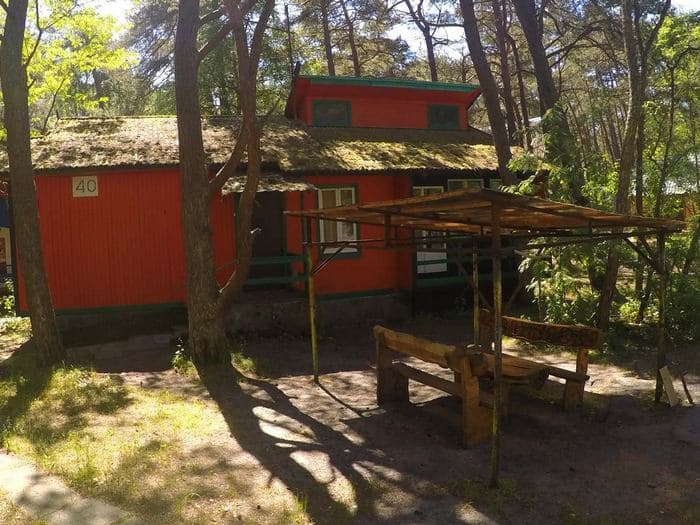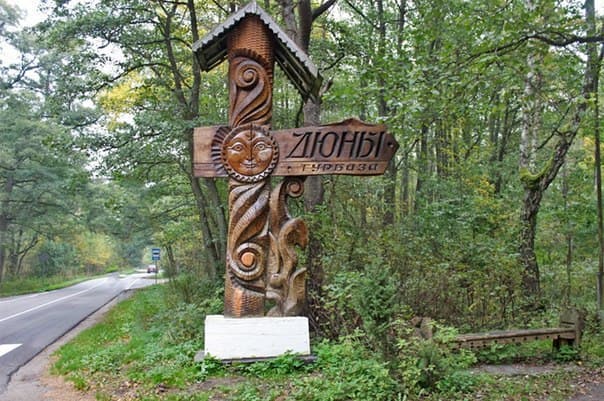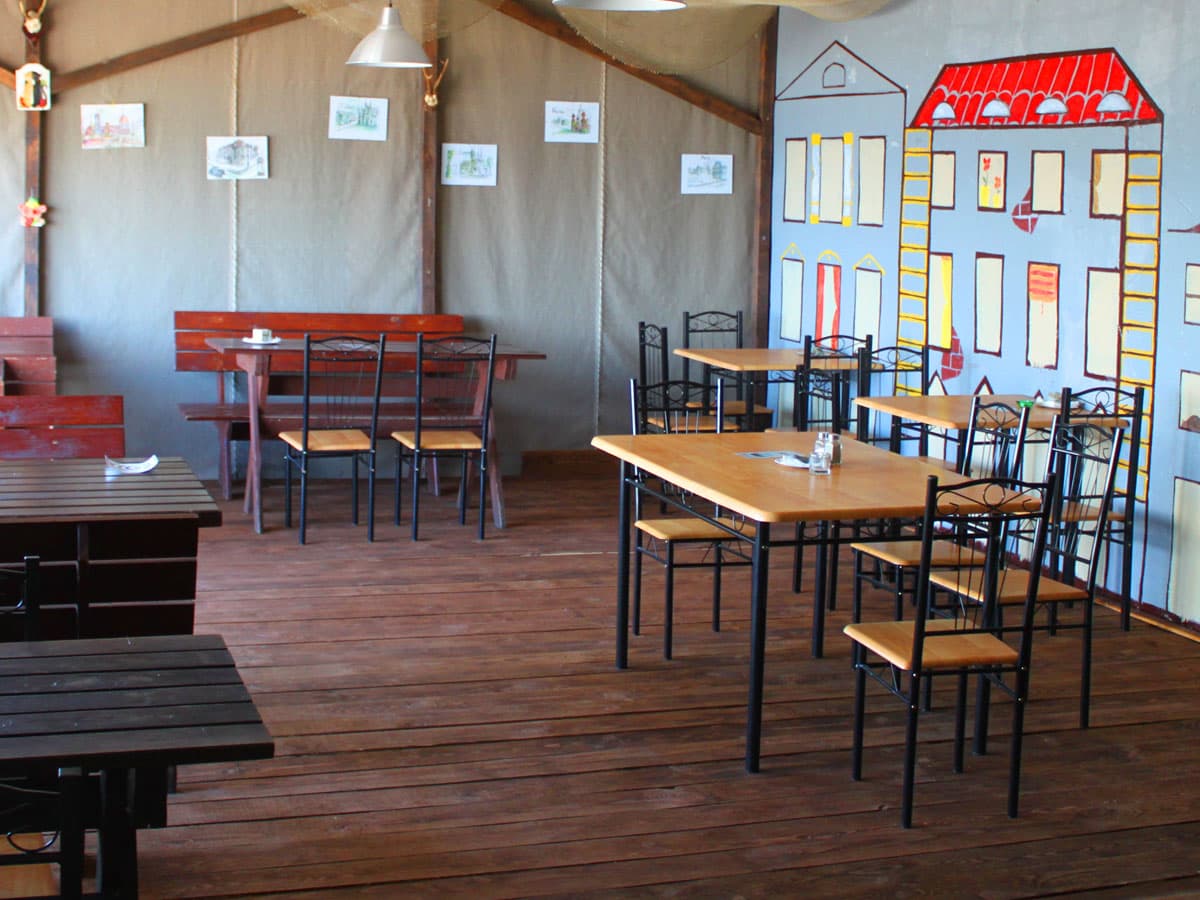 Houses are at some distance from each other and occupy a large enough area.
House № 41-two-Storey wooden renovated house. On the 1st floor: two 4-bed rooms, one 2-bed room; kitchen (refrigerator for each room, e / tiles, e / kettles, dishes), toilet and shower. On the 2nd floor: three 3-bed rooms (TV, bar and equipped place under the kitchen (tile, e/kettle, dishes), toilet and shower. Near the house – tables, awnings, barbecues.
On the territory of the house there are 5 campsites (maximum occupancy – 2 adults and a child). Each campsite has a refrigerator, gas/stove, dishes, e/kettle. Two have a toilet. For others - a common stationary toilet and shower.
House № 77-two-Storey wooden house with improved layout and decoration (reconstruction 2009-2010). The house has 6 rooms, kitchen with covered summer terrace on the 1st floor (full set of dishes, e/kettles, gas/tiles). Water-its own well 4 m from the house. Bio toilet 10 m from the house. Shower (comfortable cabin with locker room) 5 m from the house

Curonian spit
Zelenogradsk village Lesnoy
+7 (40150) 3 37 26
turbazaduna39@gmail.com