Russian/local food
Prussian and German
Children's menu
Cafes and restaurants
European food
Restaurant "Rybniy club"
The fish restaurant Rybniy Club (Fishing club) is located on the territory of the hotel "Shkipperskaya". In that very place you have a wonderful view of the quite course of the Old Pregolya River.


Kaliningrad
Kaliningrad, Oktyabrskaya, 4а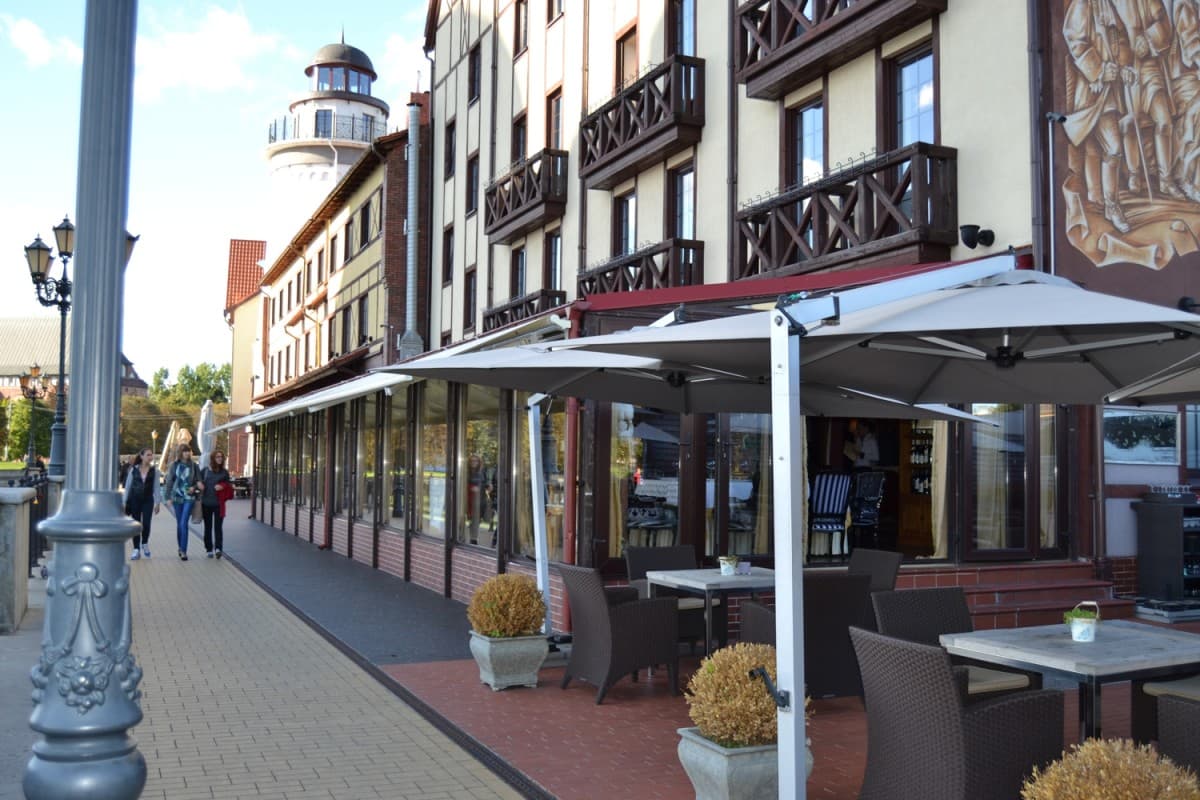 The restaurant offers classic Mediterranean cuisine. It is here that you can try delicacies such as octopus salad, Marseille soup, grilled sea bass, risotto with cuttlefish ink and shrimp, Mediterranean oysters and sea tongue with onions. All wines served in the restaurant go well with the dishes. Impeccable service, a picturesque location and excellent cuisine make the Fish Club fish restaurant one of the most popular places in the city. It is perfect for both a lunch break and an exquisite romantic dinner.