Russian/local food
Vegetarian
Delivery
Cafes and restaurants
European food
Children's menu
Restaurant "Madam Bushe"
The French restaurant "Madame Boucher" is located on two floors of the observation tower and has a magnificent view of the Cathedral and the island of Kant.
Kaliningrad
Kaliningrad, Oktyabrskaya, 2а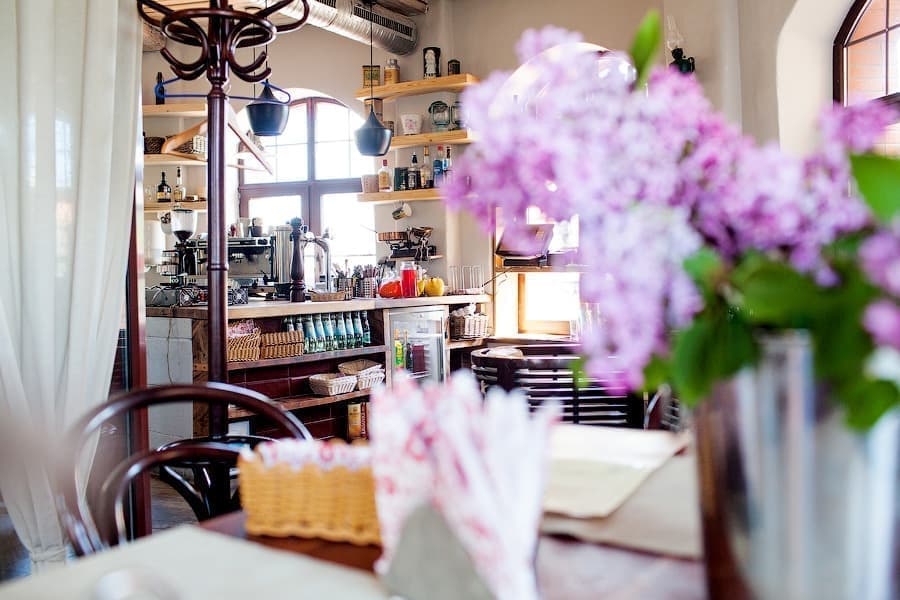 The menu here is small but exquisite: soups, hot meat and fish dishes, snacks, desserts. There are also live evening chamber music.

A cozy restaurant serving homemade French cuisine by the river in a lighthouse.
There is a menu in English / The staff accepts orders in English