Hotel and restaurant "Gray Goose"
Russian/local food
Hotel and restaurant "Gray Goose"
The hotel "Gray Goose" has its own restaurant of the same name with German cuisine. It is located on the ground floor, has its own entrance both from the complex and from the street.

Bagrationovsk
27 Krasnoarmeyskaya St.
Mon-Thu: 10:00-22:00; Fri-Sat: 10:00 and until the last client leaves; Sun: 11:00-22:00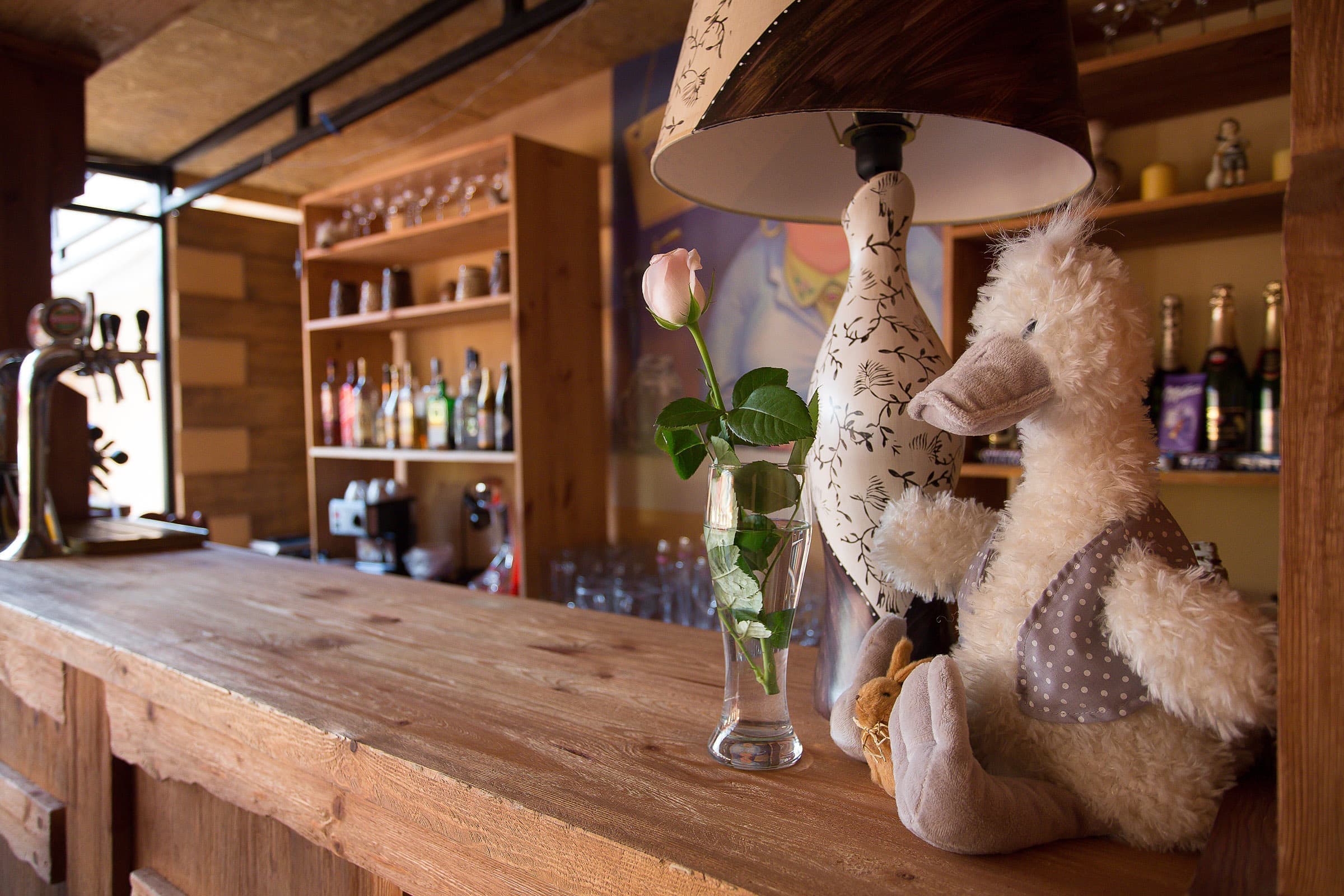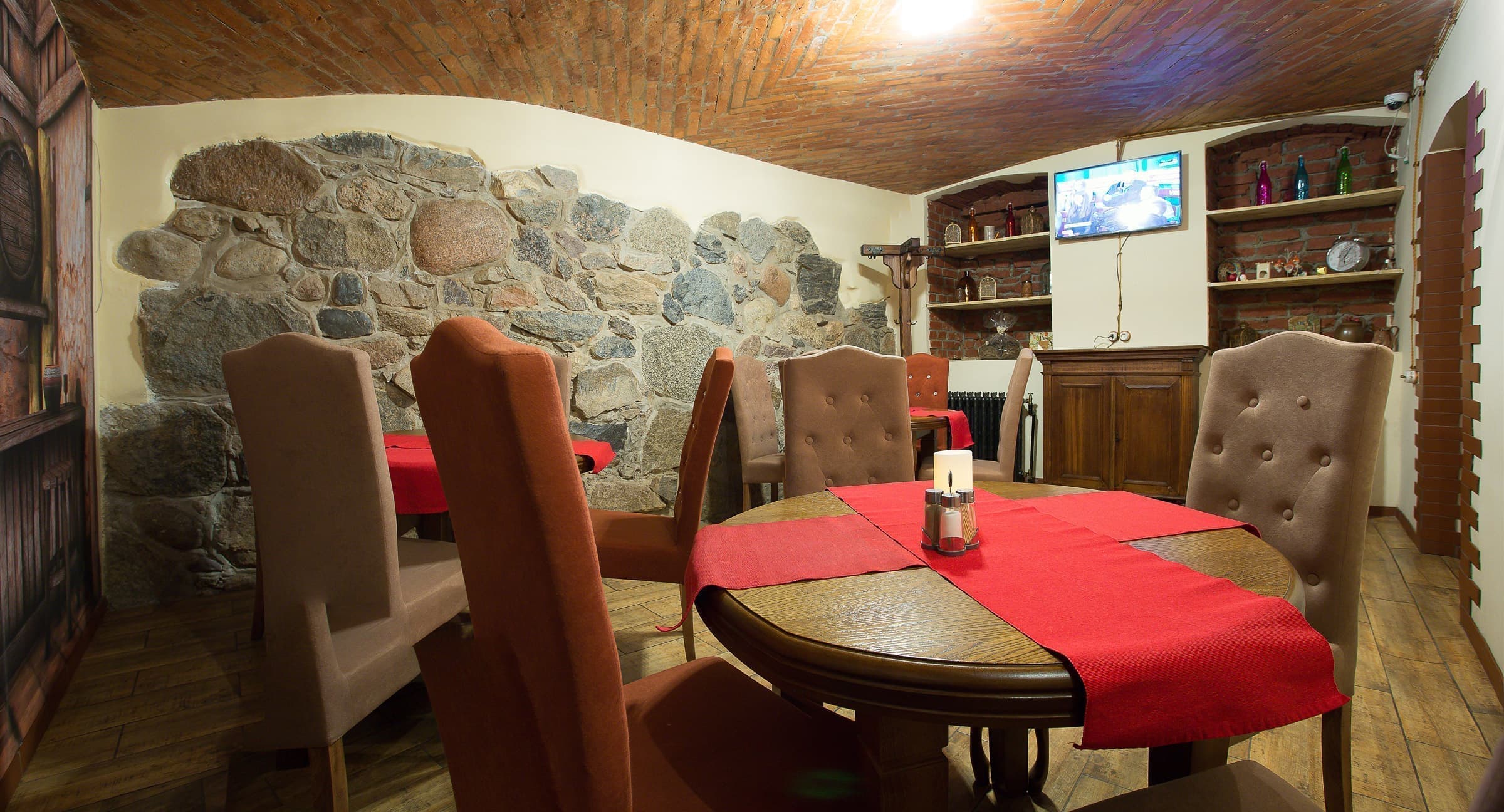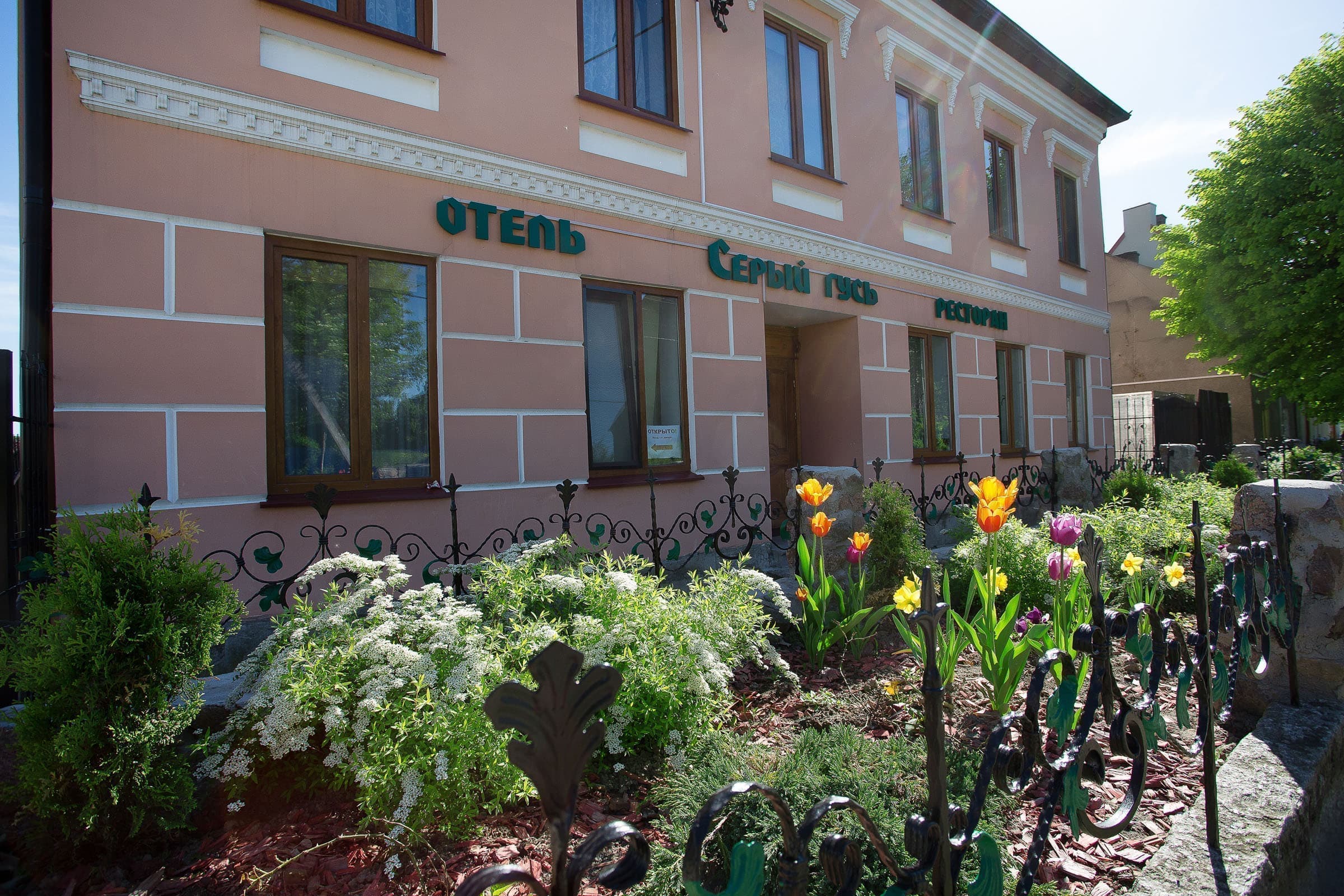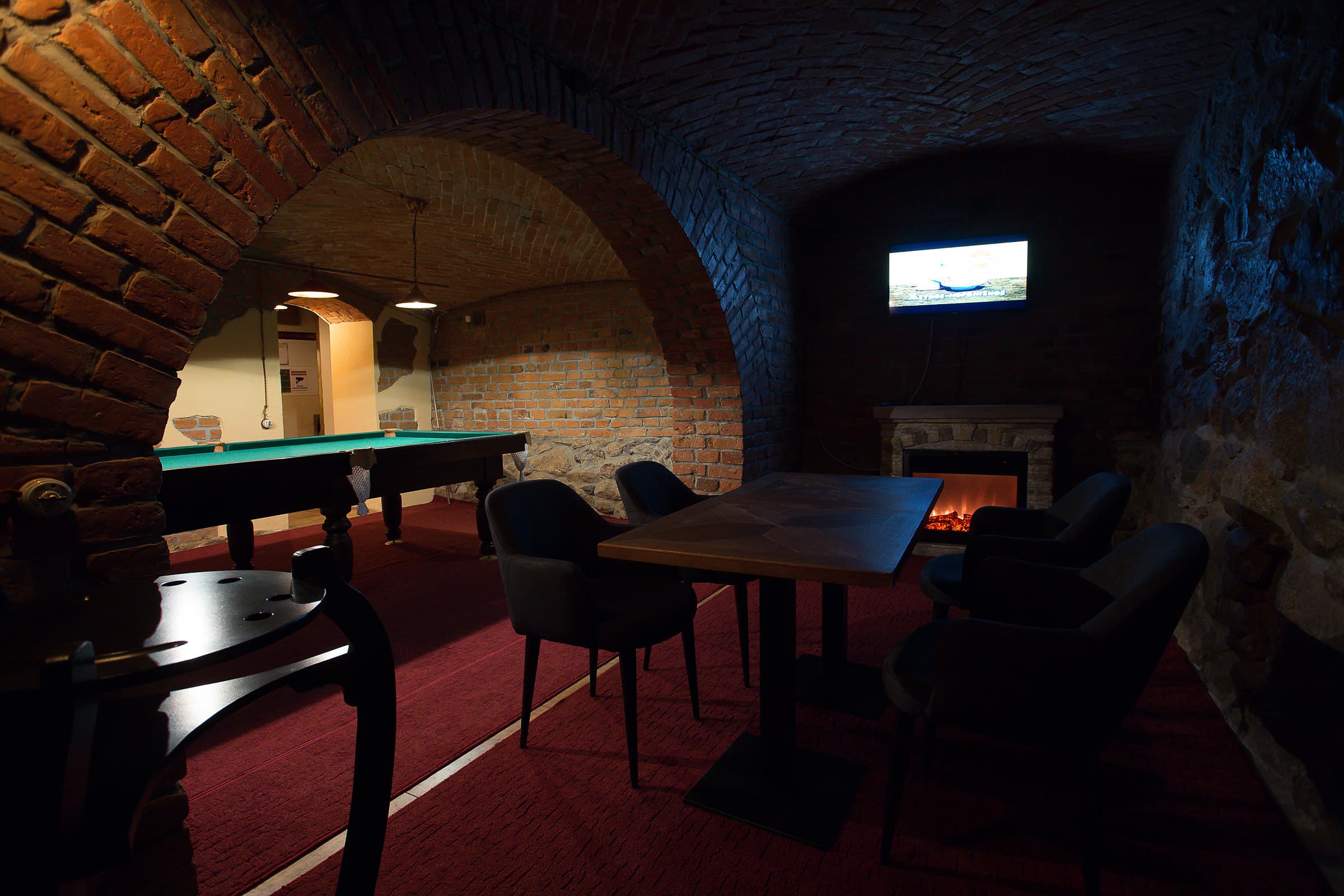 The restaurant has 5 rooms, decorated in the retro style with wood and stone. The vaulted brick ceilings that have been preserved since the construction of the building and restored during the overhaul, as well as the foundation of massive granite boulders deserve special mention.
The restaurant has a large hall of 120 square meters in area, accommodating 60 guests and consisting of two zones: soft sofas near the windows and tables made of solid pine in the main part. In this hall, all the main events organized by the hotel and restaurant "Gray Goose" for its guests are held.
There is also a hall with round tables of 25 square meters in area and accommodating 12 people. It is ideal for small family dinners or business meetings.
The restaurant also has a small banquet hall of 30 square meters in area, accommodating 20 people. Most often it is used to celebrate birthdays or hold children's parties.
The restaurant has a billiard room of 35 square meters in area. It consists of two zones: in the first zone there is a 9-foot table of Russian billiards, in the second zone there is a relaxation area with an electric fireplace, designed for 6-8 people and ideal for small companies who want to relax on Friday evening or on weekends .
There is also a VIP-hall in the restaurant with an old German fireplace of 25 square meters in area, accommodating 10-14 people. It is popular with guests who do not like too much noise and want to discuss important issues without strangers or in a private setting to enjoy the restaurant menu.
The restaurant menu "Gray Goose" is dominated by traditional German cuisine, such as: pork knuckle stuffed with cabbage, home-made sausages made from pork, lamb and chicken, a warm Bavarian salad with potatoes, as well as a traditional German strudel dessert.
The menu also includes vegetarian and lean dishes.
The bar menu pleases guests with a large selection of draft and bottled beer, both filtered and unfiltered, as well as a rich wine and cocktail menu.
From 12:00 to 15:00 every weekday, guests and guests of the hotel and the restaurant "Gray Goose" can order a business lunch.
It is also possible to organize group service for up to 100 people on a special menu, by reservation and non-cash payment.
Free Wi-Fi and satellite TV-sets are available in all rooms.
For the youngest guests there is a children's playing zone with air hockey, foosball, coloring books and felt-tip pens.
We accept both cash and bank cards.
Monday through Thursday we are open from 10am to 10pm
Friday and Saturday we are open from 10 a.m. and until the last customer leaves
On Sunday we are open from 11 a.m. to 10 p.m.