Acquaintance with the night Kaliningrad is a visit of its main attractions at the time when the city is enveloped in darkness and lights are lit.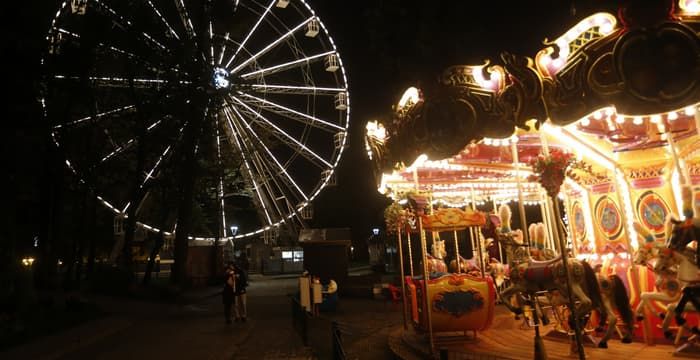 The program of excursions can include a panorama of the city from the height of the Ferris wheel, a walk along the river Pregolya on the water-bus and a visit to the light-musical fountains. Offers in the spring-summer period:

Travel agency "Korolevskiy zamok": "Lights of the Night City". You can make an appointment by phone. +7 (4012) 35 07 82, 77 66 75; site of travel agency www.kaliningradinfo.ru
Tour agency "Yantarnaya mozaika": "Lights of Koenigsberg" with dinner in the Bavarian restaurant. You can make an appointment by phone. +7 (4012) 55 52 00; site of the tour agency ambertour.ru
Travel Agencies work for the reception of tourists in the Kaliningrad region.
Please be informed that all group excursions are provided on Russian language.