Stadthalle
Kaliningrad
Kaliningrad, Klinicheskaya street, 21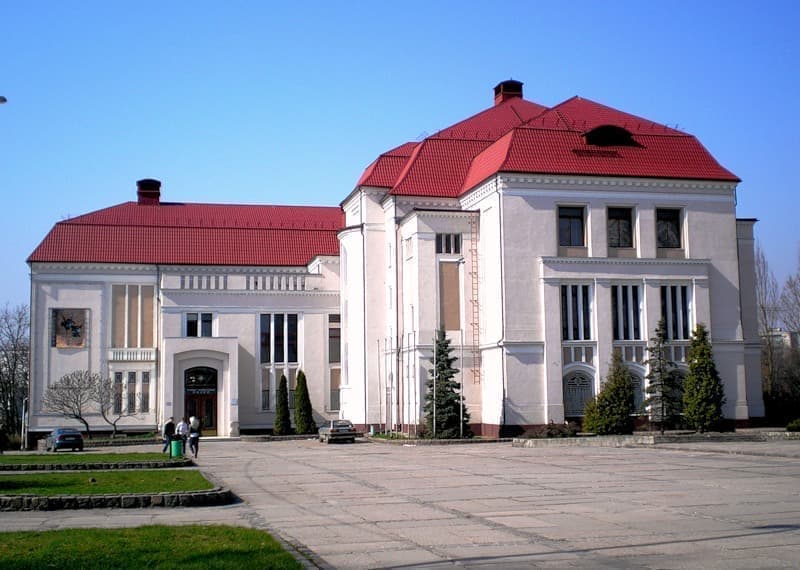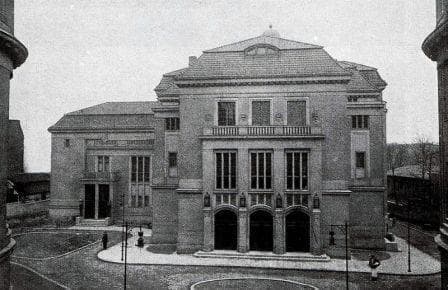 The former Stadthalle city hall was built in 1912 according to the design of the Berlin architect Richard Seel. The place for the construction of the building was chosen successfully - the medieval central part of the city near the Royal Castle. The castle pond with its numerous green areas created the calm atmosphere of the "countryside" literally next to the busiest area of Königsberg. Starting from the 18th century a zone for recreation, walks, holiday greetings and fireworks has formed here.
Since 1907, there were preparatory work, the collection of finances and the construction of the City Hall. The building, built to meet the requirements of the big city, looked significantly, modern and functional. It included three halls: A large hall for 1600 seats, named after honorary citizen of Koenigsberg Theodor Krone and intended for large concerts. The small "Kerte Hall", named after the town mayor, and another hall designed for chamber music and poetry, is the "Gebauer Hall", in honor of the keyboard manufacturer and the founder of the East Prussian Conservatory, Carl Julius Gebauer, who donated substantial financial resources for the construction of Stadthalle. There was a lobby, a wardrobe, as well as a cafe with access to the terrace, from which a picturesque view of the Castle Pond was opened on the ground floor. Four staircases led to the second floor, where the halls listed above were actually located. An unusual stage was arranged in the large hall - in the form of ascending steps, so that any spectator could see what was happening on it. The small "Gebauer Hall" could be accessed through a separate entrance on the side (now the main entrance to the museum).
Externally, the building looked significantly and simply at the same time: strict classical forms, curly roof, balconies over portals. The interior was festive and richly decorated. The interior was decorated with paintings, sculptures, panels. After the discovery, Stadthalle became one of the main venues of Königsberg. In the 20-30s of the twentieth century, various musical groups, the symphony orchestra of the Academy of Music performed almost daily here; meetings with famous writers, scientists, politicians, travelers were organized.
During the Second World War, the building was heavily destroyed by British aviation in August 1944. Restoration Works were carried out from 1981 to 1986. The author of the project is Kaliningrad architect V.G. Yeremeyev. The exterior of the building is preserved, inside the building was rebuilt as a museum, with an exhibition area of 3.5 thousand square meters. Currently, it is the building of the Kaliningrad Regional Museum of History and Art.