Restricted areas
Please be informed that there are restricted or regulated zones for foreign visitors:
Restricted zone - a territory along the border where free movement of people is restricted (marked with a green line on the map).
Closed for foreigners - the territory with a regulated visiting regime for foreign citizens (marked with a red line on the map)
Transit by trains or car on the main roads is possible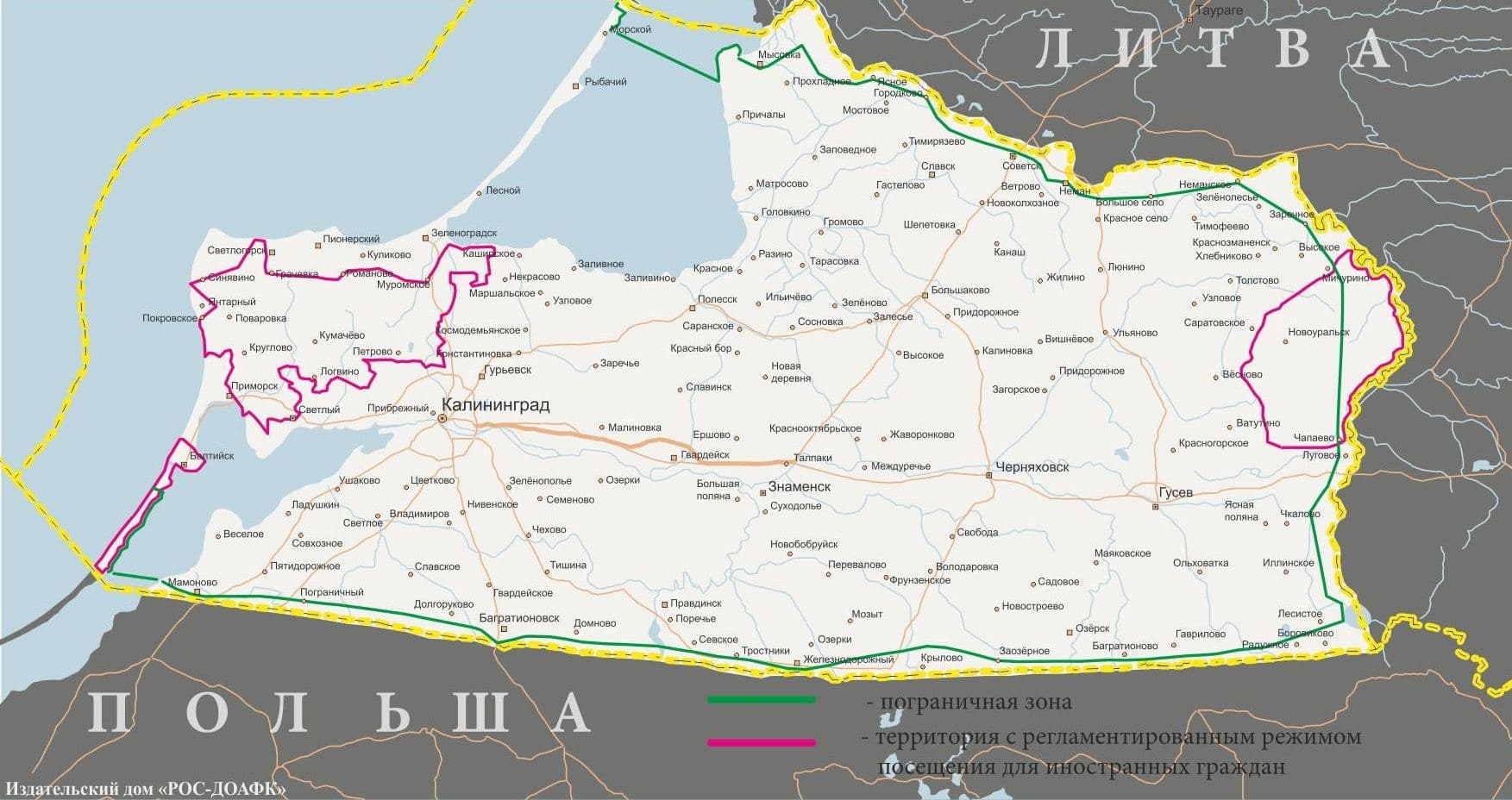 The entry of foreign citizens is possible:
- with passport or identity document;
- individual or group pass.
To get the individual or group pass you neet to contact the Border Department of the Federal Security Service of Russia in the Kaliningrad region at the address: 236015, Kaliningrad, Suvorova street, 15, tel .: +7 (4012) 69-10-89, 64-47-86. Information: +7 (4012) 69-11-79.