World Ocean Museum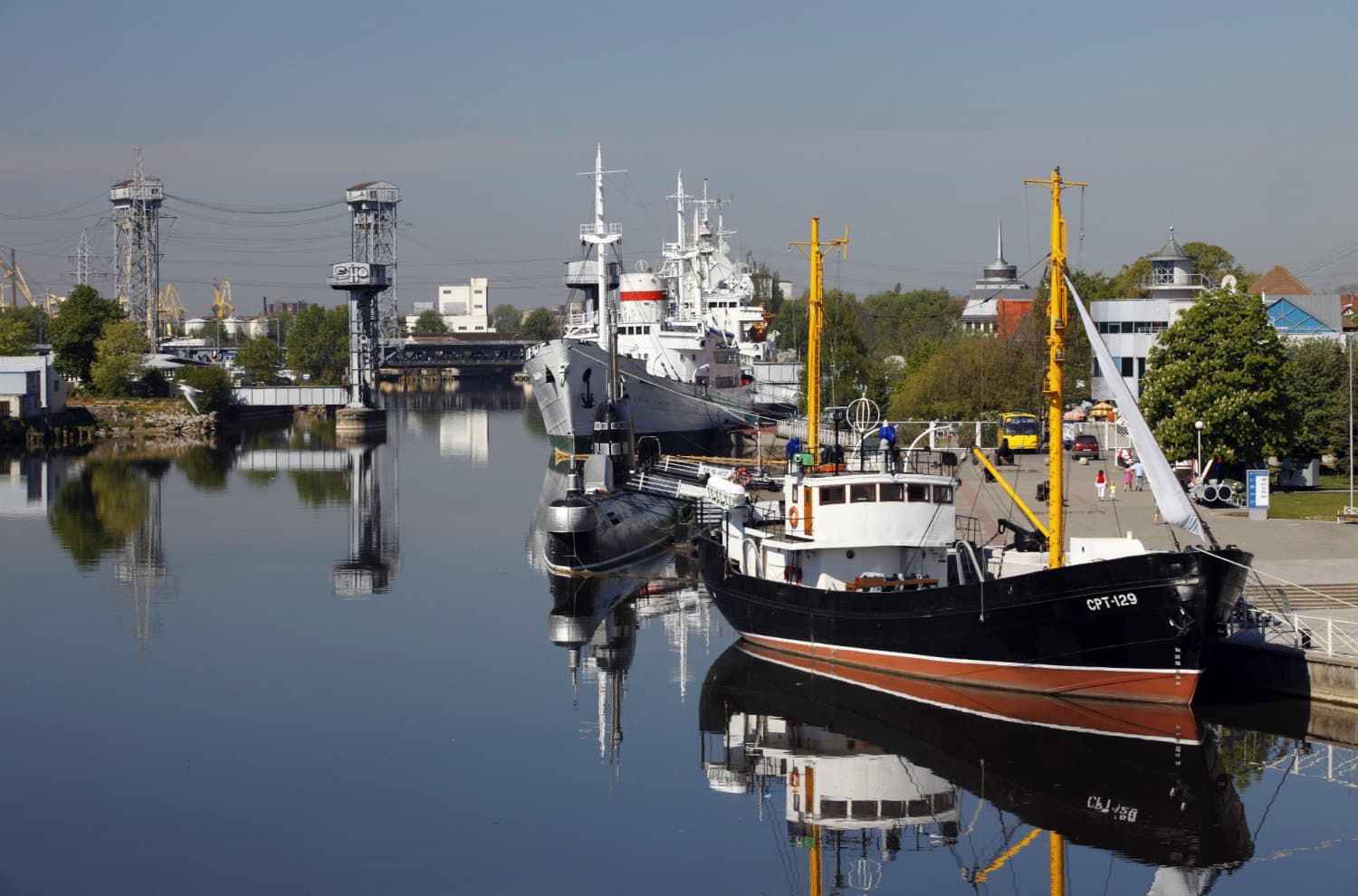 The Federal State Institution of Culture "The Museum of the World Ocean" of the Ministry of Culture of the Russian Federation is the leading maritime museum in Russia that conducts scientific research in the field of the history of studying the nature of the ocean. The Museum of the World Ocean is unique in its character and versatility of objects and exhibits, it has a huge potential of attractiveness for tourists who have the opportunity to visit experimental-research and military facilities, access to which is usually strictly limited.
In the Museum of the World Ocean, the only in the country Embankment of the Historical Fleet was created, at the berth of which the moor is the largest research vessel in the world, the Vityaz Museum, the country's only submarine museum afloat, the B-413, the only ship in the world. the cosmonaut Viktor Patsayev space communication, which has a museum exposition, the country's only fishing vessel, the CPT-129 museum. The branch of the Museum is located in St. Petersburg, where the world's oldest icebreaker Krasin is moored. Museum history presents the history of research and development of the World Ocean.
The museum coastal complex in Kaliningrad includes: the main building, where the exposition "The World of the Ocean. Touch ... "with amazing sea aquariums, collections of shells of marine mollusks and corals, geological and paleontological specimens; Exposition and Exhibition Building "Marine Konigsberg - Kaliningrad"; exhibition building "Pkgauz" and other objects.
The Museum of the World Ocean belongs to the revived architectural monument of the XIX century "Royal Gate", which houses the exposition "The Great Embassy". The opening ceremony of the historical and cultural center was attended by the President of Russia V.V. Putin In 2007 the 19th century architectural monument "Friedrichsburg Gate" was transferred to the museum.
In 2015, the Yantar Hall variety theater in the city of Svetlogorsk, Kaliningrad Region, opened the Maritime Exhibition Center in 2015, where the ethnographic collection of the museum is located and mobile exhibitions are held.
At the moment, the construction of a new building "Planet Ocean", which should be one of the symbols of the city, is underway. The form of the exposition building is a ball consonant with the cosmos and the planet Earth. A giant ocean wave will bend around the ball. The "Planet Ocean" building will include both the exposition itself, as well as aquariums, an exploratorium, a cinema with a planetarium, art laboratories, exhibition grounds, a conference room and much more.
The museum offers guided tours in Russian and English, there is an audio guide.
Kaliningrad
1 Peter the Great Quay
+7 (4012) 53 17 44
museum@world-ocean.ru
+7 (4012) 34 02 44
10.00-18.00 (closed on Monday, Tuesday)