Kaliningrad Regional Philharmonic named after E.F. Svetlanov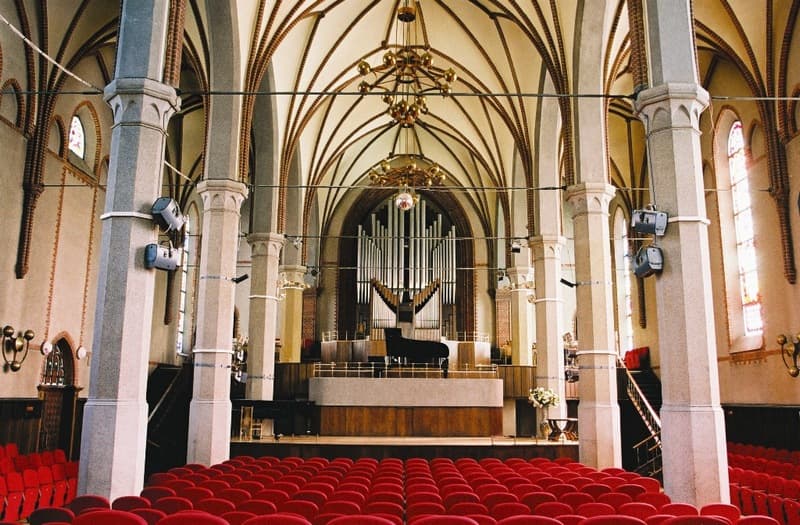 The fate of the Concert Hall of the Kaliningrad Philharmonic Society is closely connected with the history of the city, and without fear of exaggeration, this building can be called one of the symbols of Kaliningrad, its musical emblem. Many walls were reconstructed or rebuilt on the old foundation. The concert hall of the regional philharmonic society is not an exception. It is located in the building of the former German Kirche "Holy Family", erected in Konigsberg in the Oberhaberberg area by the architect Friedrich Heitmann (1853-1921). Construction time - 1904-1907.
Today it is not only one of the main attractions of the city, but also an important cultural center. Concerts of organ music are especially popular.
Watch concerts, guided tours, special projects on the YouTube channel of the Philharmonic Hall.
The virtual tour around the Philharmonic Hall
Kaliningrad
Bogdana Khmelnitskogo street, 61а