Cafe and bar "Verf" - a nice place in the historical part of Kaliningrad. In the summer there is one of the best summer verandas overlooking the Cathedral and the island of Kant, surrounded by the river Pregolya.
Kaliningrad
Oktyabrskaya 4, Kaliningrad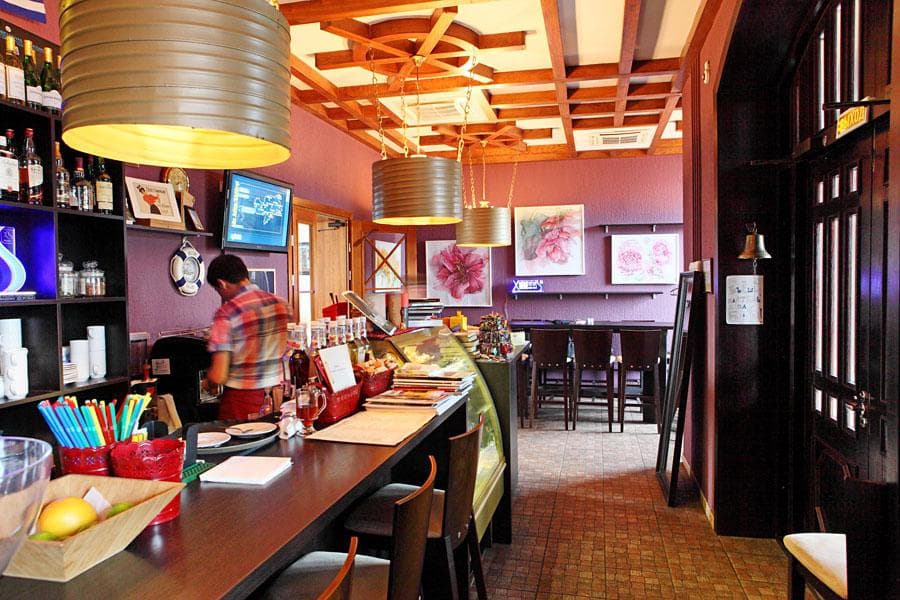 Cuisine: European Russian language Vegetarian menu: yes Average check: 1400 rub. Address: Oktyabrskaya, 4 Opening Hours: Sunday 11:00 - 0:00 Mon-Thu They eat and drink, have fun and admit to love, dream and draw with pencils, play the phono, watch movies and hold hands. In the afternoon, Cafe Verf is an excellent place for both leisure and work outside the office, wi-fi free, quietly and without fuss. In the evening, it's great to have dinner with family, friends and loved ones.