Hotel " Sambia "(Zelenogradsk) is located in a quiet corner of the resort town, just 200 meters from the Baltic sea and very close to the national Park"Curonian spit".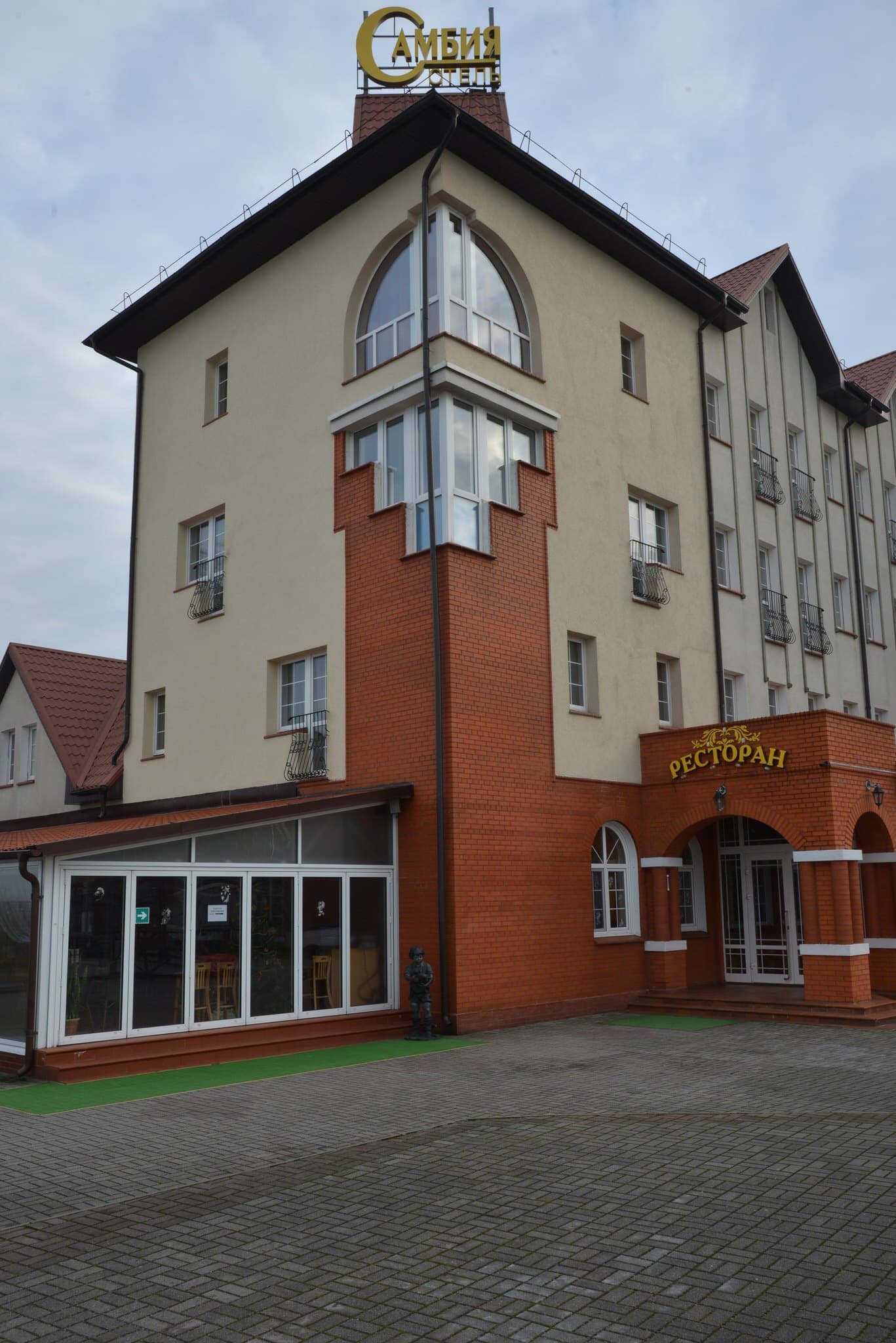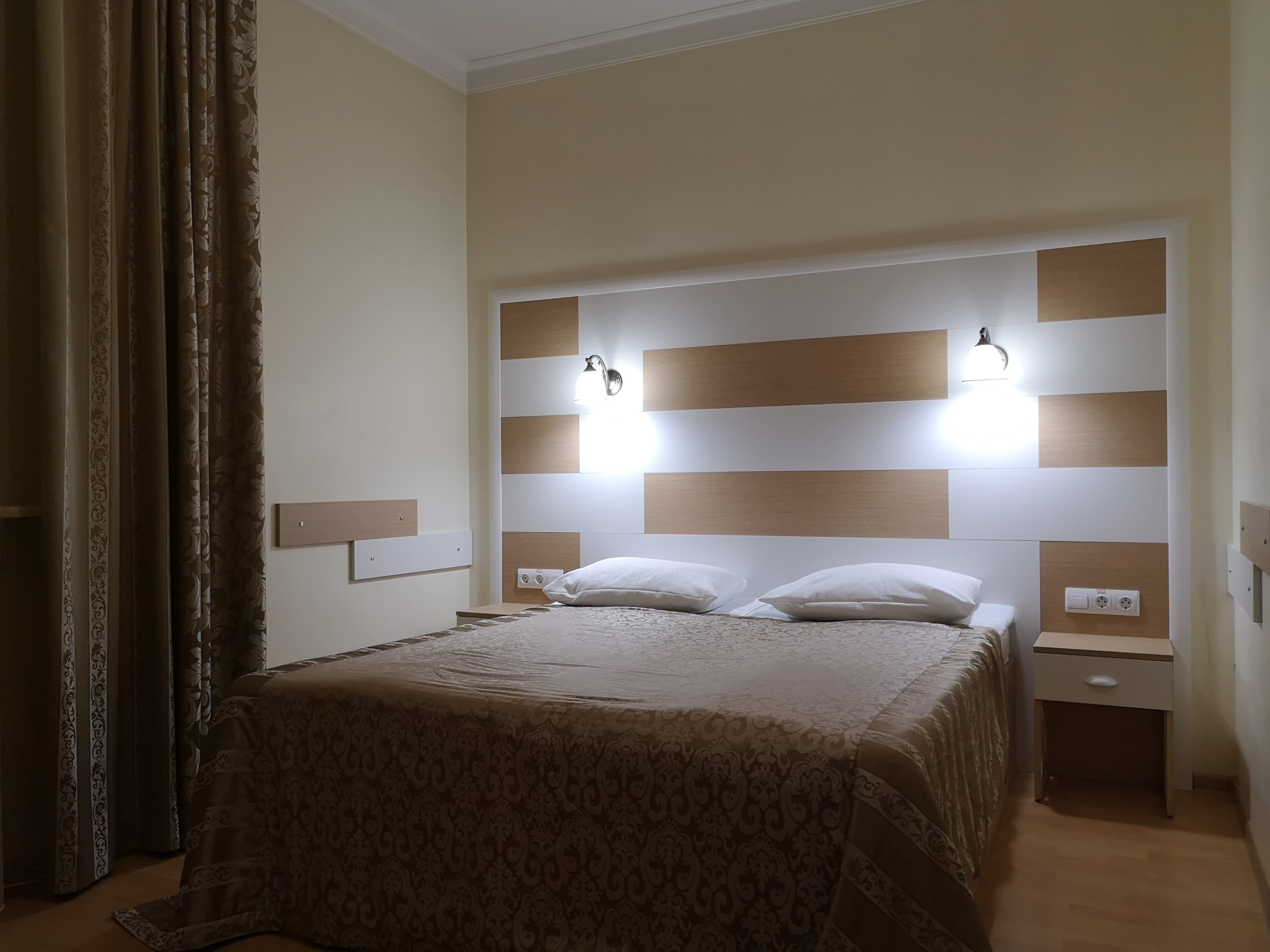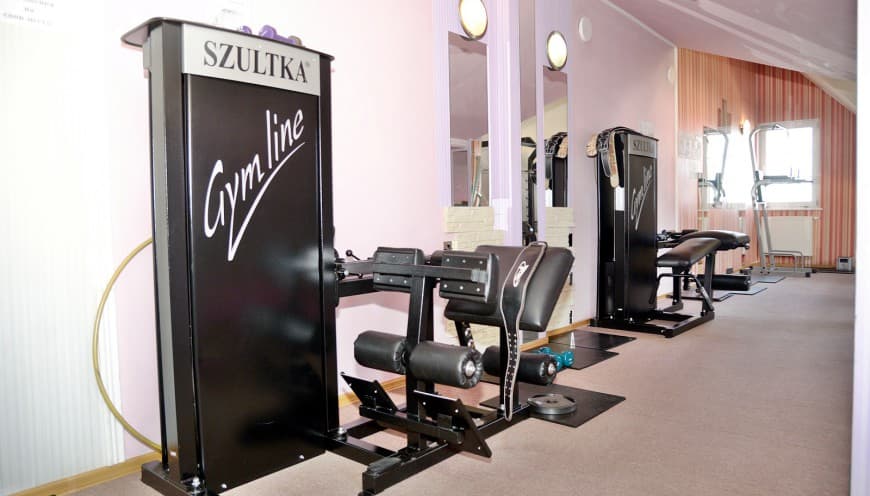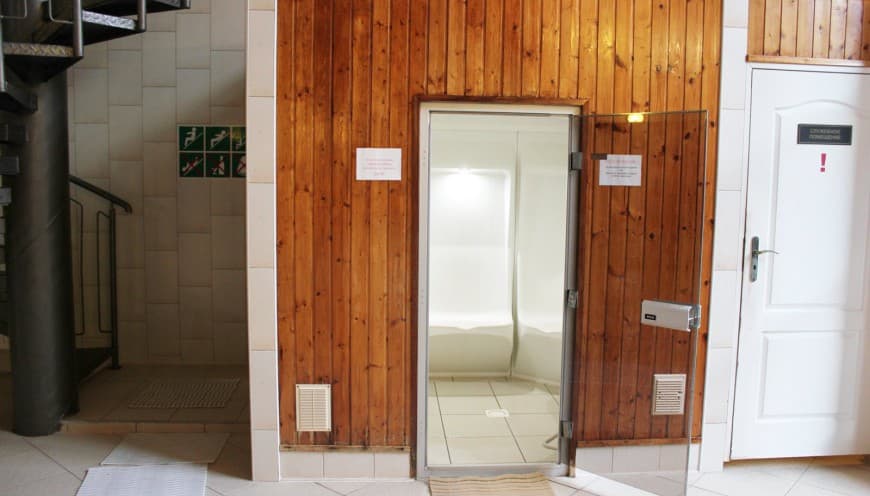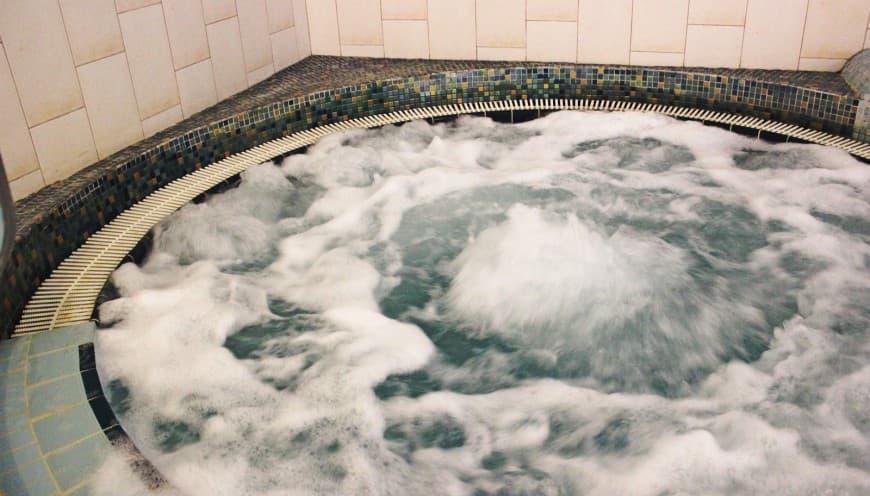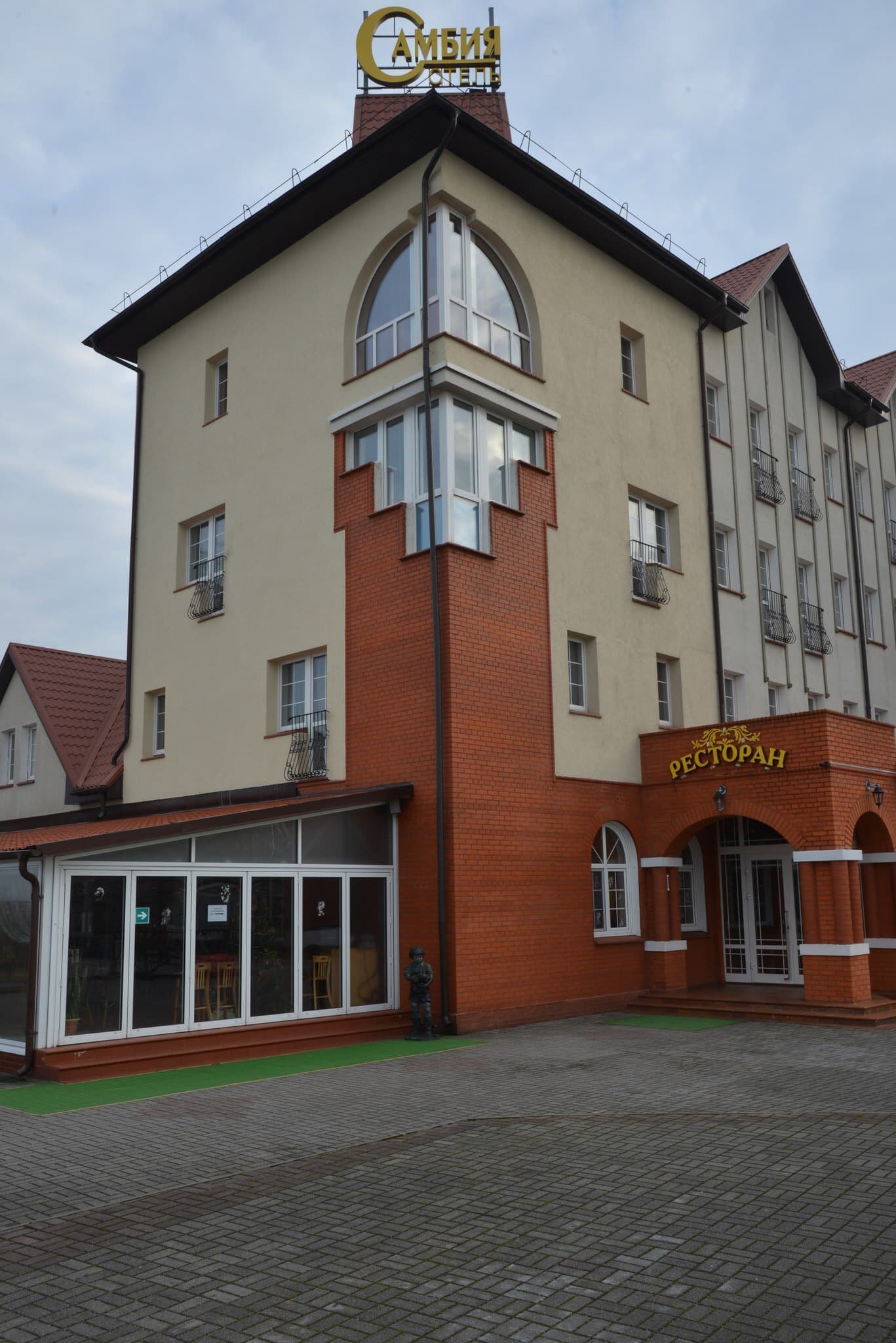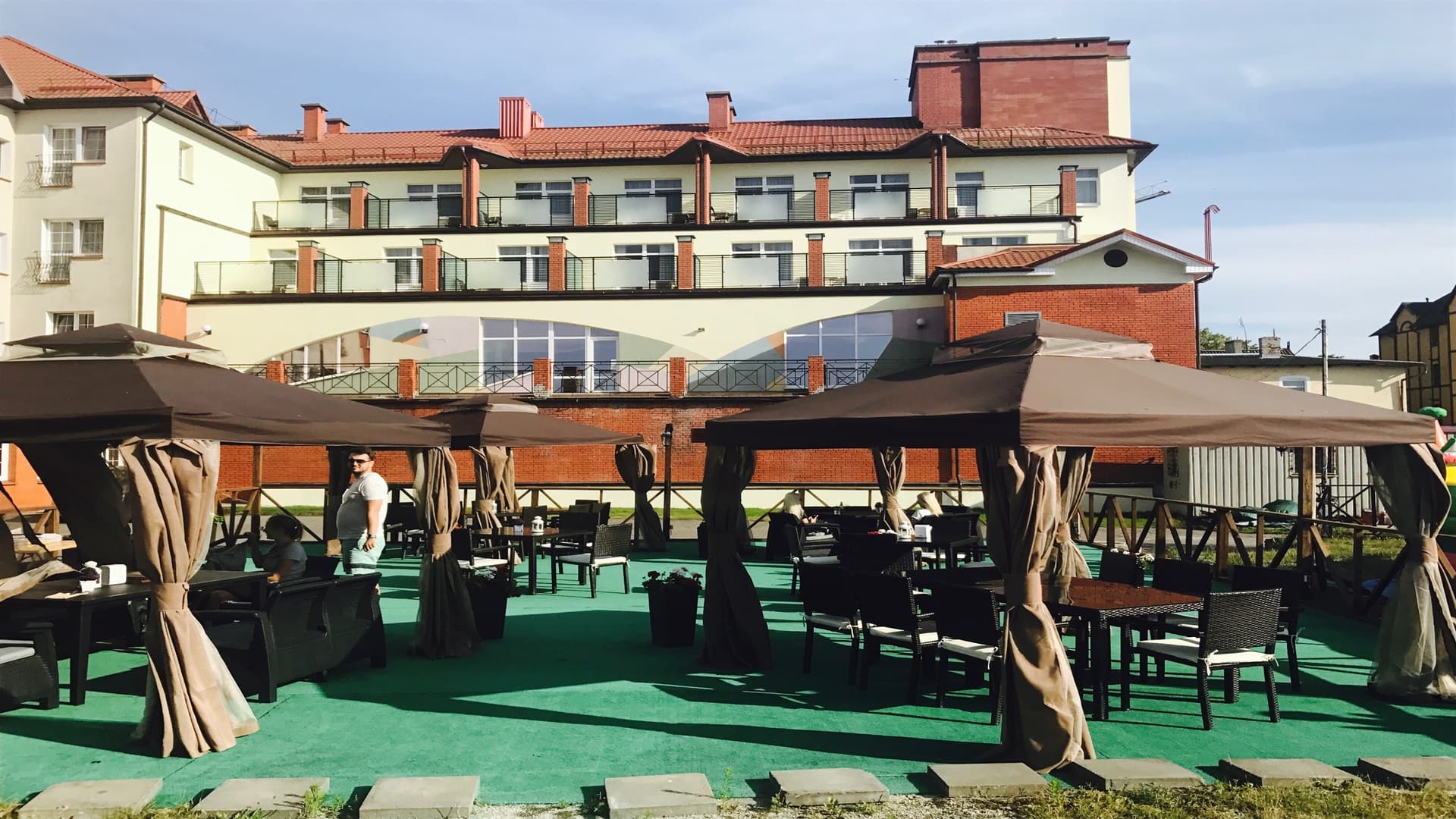 Here, in the Park area of Zelenogradsk, where there is no noise of large streets or numerous tourists, you can admire and enjoy the beauty of the Baltic nature, listen to the sound of the surf, walk along the endless beaches, which received the comic nickname "frying pans", enjoy the peace, tranquility, European comfort and Russian hospitality. All this intertwined into one in Zelenogradsk, making it one of the most popular resorts, which also in 1998 received the status of national importance.
Quiet streets, German architecture, always friendly residents, and some sense of joy and tranquility that gives this city-maybe not as green as Svetlogorsk, but very bright and spacious – a city that lies in the palm of your hand, open to the gentle Baltic sun and light breezes that even in the most remote corners of the city bring the smell of the sea, the aroma, behind which is to go on a short trip to the most European part of Russia. And of course, the healing effect of the air – a combination of sea breeze from the Baltic sea and the aromas of trees, as well as the air, which all day, as a doctor on duty, ensures that your stay was not only pleasant but also useful.
Here you will return to a sound sleep and a healthy appetite, you will be charged with a good mood and positive emotions, give a real rest to your nervous system. Rest in the hotel "Sambia" - rest for people who care about their health.
The hotel offers:
87 comfortable rooms of different categories;
conference hall for seminars and conferences;
water Park, restaurant, Banquet hall and much more.
Services:
Water park
English hall
Aroma room
Banquet room
Business centre
Billiard room
Sea sandy beach
Playground
Safe deposit box
Luggage storage room
Conference hall
Beauty shop
Lobby bar
Massage room
Secure parking
Laundry
Car and Bicycle rental (01.06-15.09)
Tennis table
Restaurant
Solarium
Shuttle
Fitness room
Excursion service
Amber room
Zelenogradsk
Zelenogradsk, Volodarskogo street, 20
+7 (40150) 3 62 21, 3 63 31
sambia@sambiahotel.com, manager@sambiahotel.com