INS-THEATRE «LABIAU»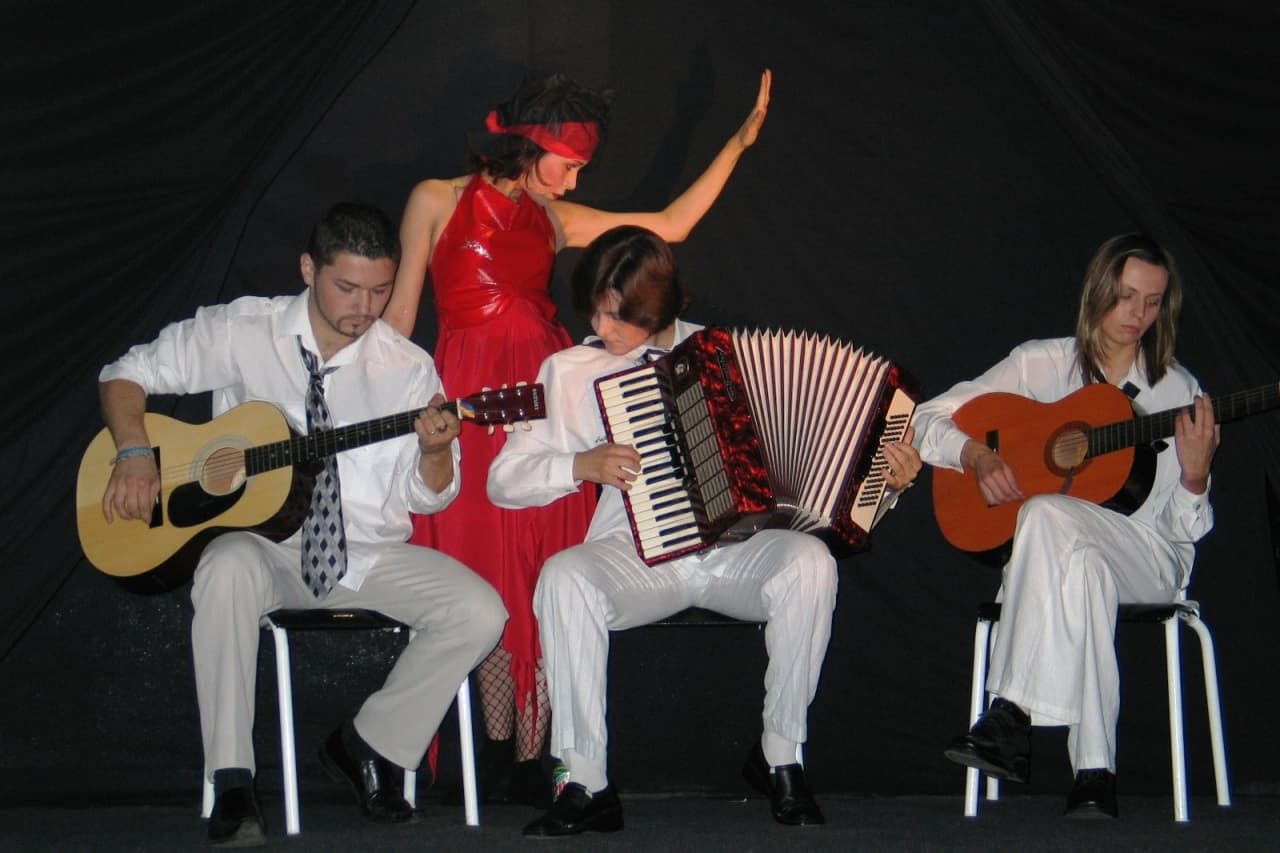 Genre: Music and Drama
Year of creation: 2002
Director: Shevchenko Natalya Valentinovna
Address: Polessk, st. Kaliningradskaya 1, castle "Labiau"
Title: National Theater
Assigned: November 25, 2002
Confirmed: May 7, 2014, order number 130
The idea of ​​the international music and drama theater-studio "Labiau" consists in the synthesis of the art of music, stage action and international word. The theater is looking for a unifying creative principle, that unites and elevates human souls.
The team is engaged in 15 people from 13 to 49 years.
The repertoire of the theater includes 19 performances, 4 musical shows based on both literary works and plots written directly by the writer and director of the theater - N. Shevchenko.
The team actively performs not only on the stages of the Polessky urban district, but also successfully tours the Kaliningrad region. It is also a repeated participant in national and international competitions and festivals.
Significant achievements of the INS-theater:
Grand Prix at the VII open festival of student theaters "Equinox 2003" for the performance "AdLibitum".
In 2011, the director of the INS-Theater, Natalya Shevchenko, together with the theater activists, initiated the creation of the First Open Festival of Amateur Theaters "Once upon a time", for which in 2012 the INS Theater became the winner of the "Action on Support of Theater Initiatives" award in Moscow.
Winner of the I degree in 2012 at the International Theater Festival "Wiezawisko" for the play "Libertango" and the Regional Competition of Multimedia Projects of Cultural and Leisure Institutions "Culture Online" (nomination "Site"), in the same year Grand Prix at the International Festival of Amateur theaters, studios artistic word "Zhili-were" for the play "Libertango".
At the International Theater Festival "Wiezawisko" in Gnevino (Republic of Poland) in 2013, the INS-Theater becomes the laureate of the 1st degree with the performance "Doll collector".
Winner of the I-st ​​degree at the Regional stage of the All-Russian festival of folk art, dedicated to the 70th anniversary of the Victory in 1941-1945. "Victory Salute!" Sovetsk. in 2014.
At the Festival of amateur theaters "Zhili-byli" (Kaliningrad) in 2017, the theater becomes the laureate of the 1st degree with the play "Homeowners Owners Association or Quietly All!".