Monument to the Heroes of the First World War
Monuments and sculptures
Monument to the Heroes of the First World War
Monument to the Heroes of World War One

Kaliningrad
Intersection of Gvardeyskiy Prospect and Field Marshal Rumyantsev St.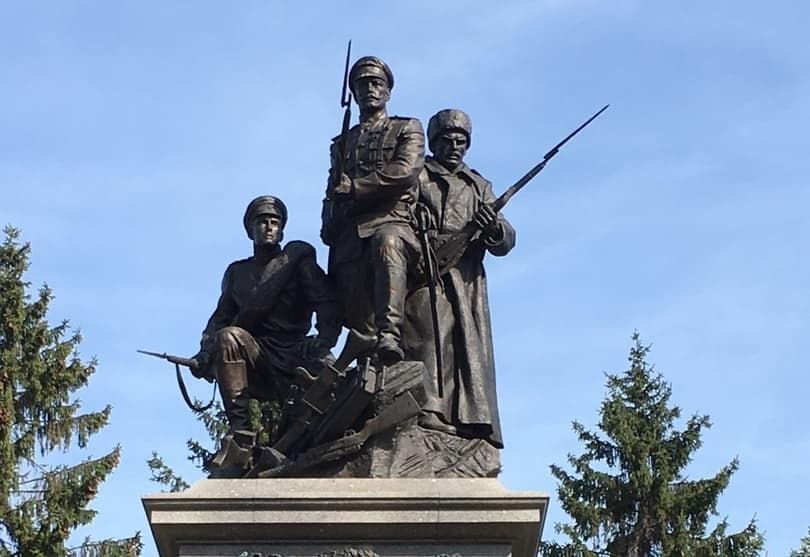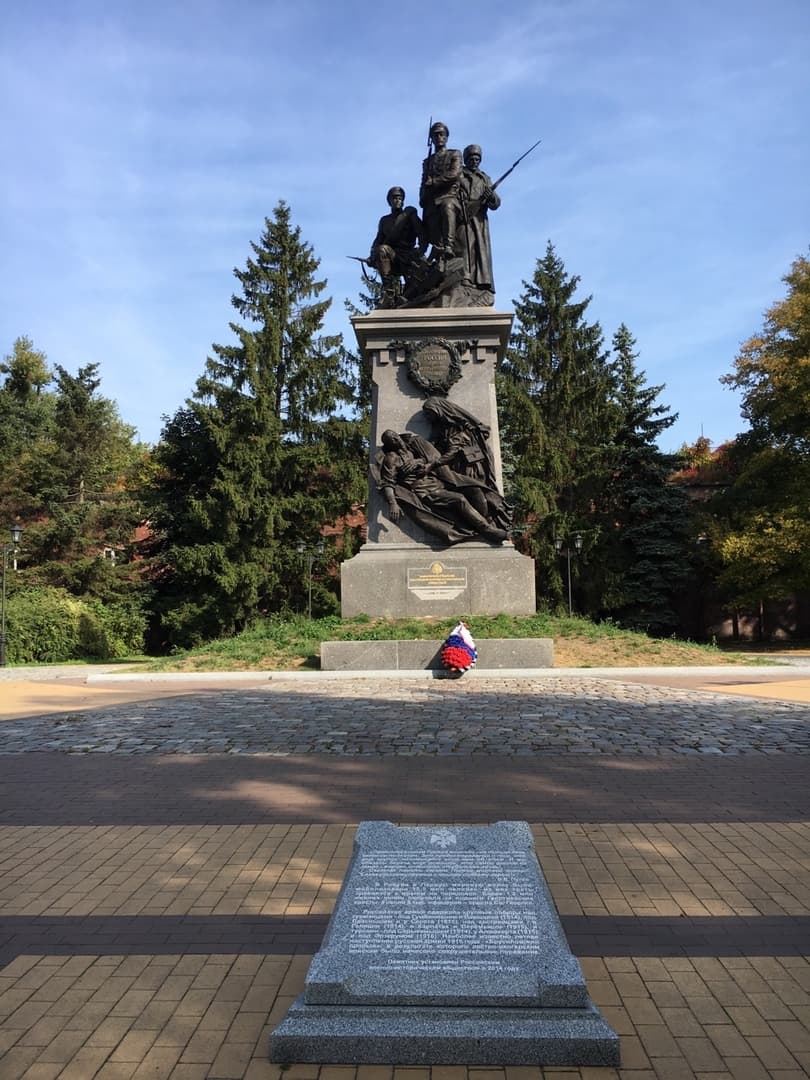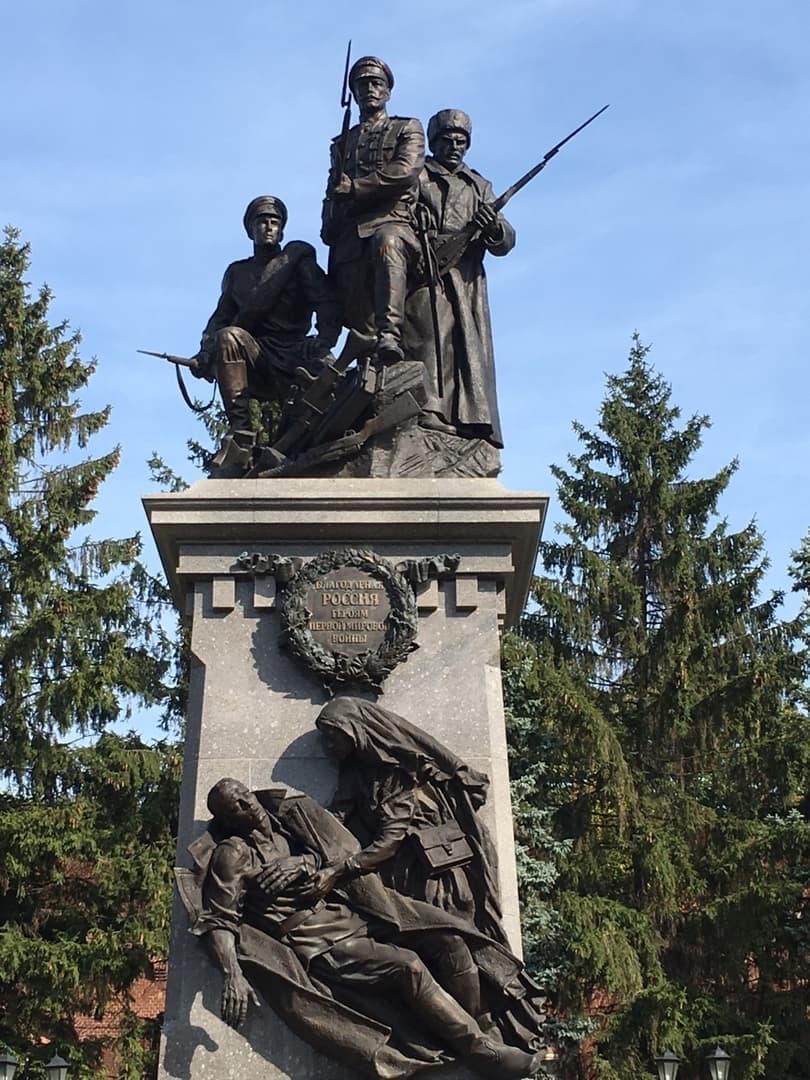 The monument dedicated to the heroes of the First World War in Kaliningrad was unveiled on May 30, 2014. The sculpture was installed at the intersection of Gvardeyskiy Prospect and General-Field Marshal Rumyantsev Street (at that time, Gornaya Street), near the walls of the Astronomical Bastion. The opening ceremony was attended by the Minister of Culture of the Russian Federation Vladimir Medinsky, the governor of the Kaliningrad region Nikolay Tsukanov, managers of the Kaliningrad branch of the St. Petersburg University of the Ministry of Internal Affairs of Russia, as well as representatives of the Baltic Fleet Headquarters and members of veteran organizations.
The Kaliningrad region is the only Russian region on which territory there were battles in 1914-1918. Therefore, Kaliningrad became the first city where a monument dedicated to the First World War was erected on the initiative of the Russian Military Historical Society.
The author of the sculpture is Salavat Shcherbakov. His project took the third place in the competition announced by the Ministry of Culture of the Russian Federation a year before the unveiling.
The bronze monument is a composition of three five-meter figures of an officer, a soldier from the raznoshintsy social estate and a peasant soldier. According to the author's conception, these figures of representatives of the three estates symbolize the unity of the Russian people in the face of war. On the facade of the eleven meter pedestal there is a bas-relief depicting a sister of mercy bending over a wounded soldier and the inscription "Grateful Russia to the heroes of the First World War." The total weight of the monument is 8 tons.