Nightlife
Family Recreation
Rezidentsiya Koroley is a large-scale and unique entertainment centre for whole family.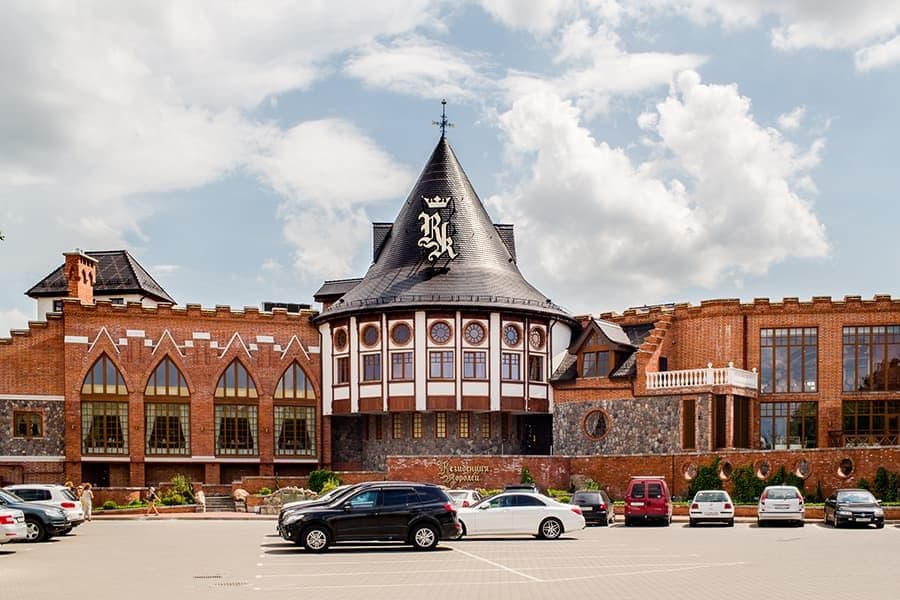 "Rezidentsiya Koroley" (Residence of the Kings) is an entertainment complex for the whole family.
It comprises six restaurants, made in different national styles, seven banquet rooms, concert halls, its own brewery and pastry shop, karaoke and dance bar "Berry", a children's entertainment center.
Working hours:
Sun-Thu: 12:00 - 00:00, Fri-Sat: 12:00 - 02:00
In 2020, "Rezidentsiya Koroley" (the Residence of the Kings) opened the largest family entertainment complex, the "Faraway Kingdom".
In a separate building, with an area of almost 7,000 square meters, there are new sports and game areas, recreational facilities, 8 banquet rooms for celebrations, a large restaurant and cafe, which means that there are entertainment services for each family member.
The rope park here with more than 100 passes of varying difficulty for clients with any physical preparation claims to be the largest in the region. Drive cool cars at any time of the year at the large kids indoor race track! You have not seen so many trampolines in one complex: gymnastic, inflatable and interactive!
You will also find a high-altitude labyrinth with high-speed slides and a large ball pit. And for the youngest guests there is a playground with a professional educator. For guests' convenience, there is an elevator.
The "Faraway Kingdom" also has got a children's cafe on the ground floor with a variety of pastries, pizza, hot dishes, unusual desserts and a large family restaurant on the first floor.
For any holiday of any scale, on the 1st and 2nd floor of the complex there are 8 banquet rooms of various design from the Wild West to the Circus Arena! Flight of fancy is not limited!
Discover the world of cool entertainment and colorful holidays in the "Faraway Kingdom"!
Working hours of the "Faraway Kingdom":
Mon-Fri from 12:00 to 21:00
On weekends and holidays from 10:00 to 22:00
Kaliningrad
A. Nevskogo street,10