Maritime Exhibition Center of the Museum of the World Ocean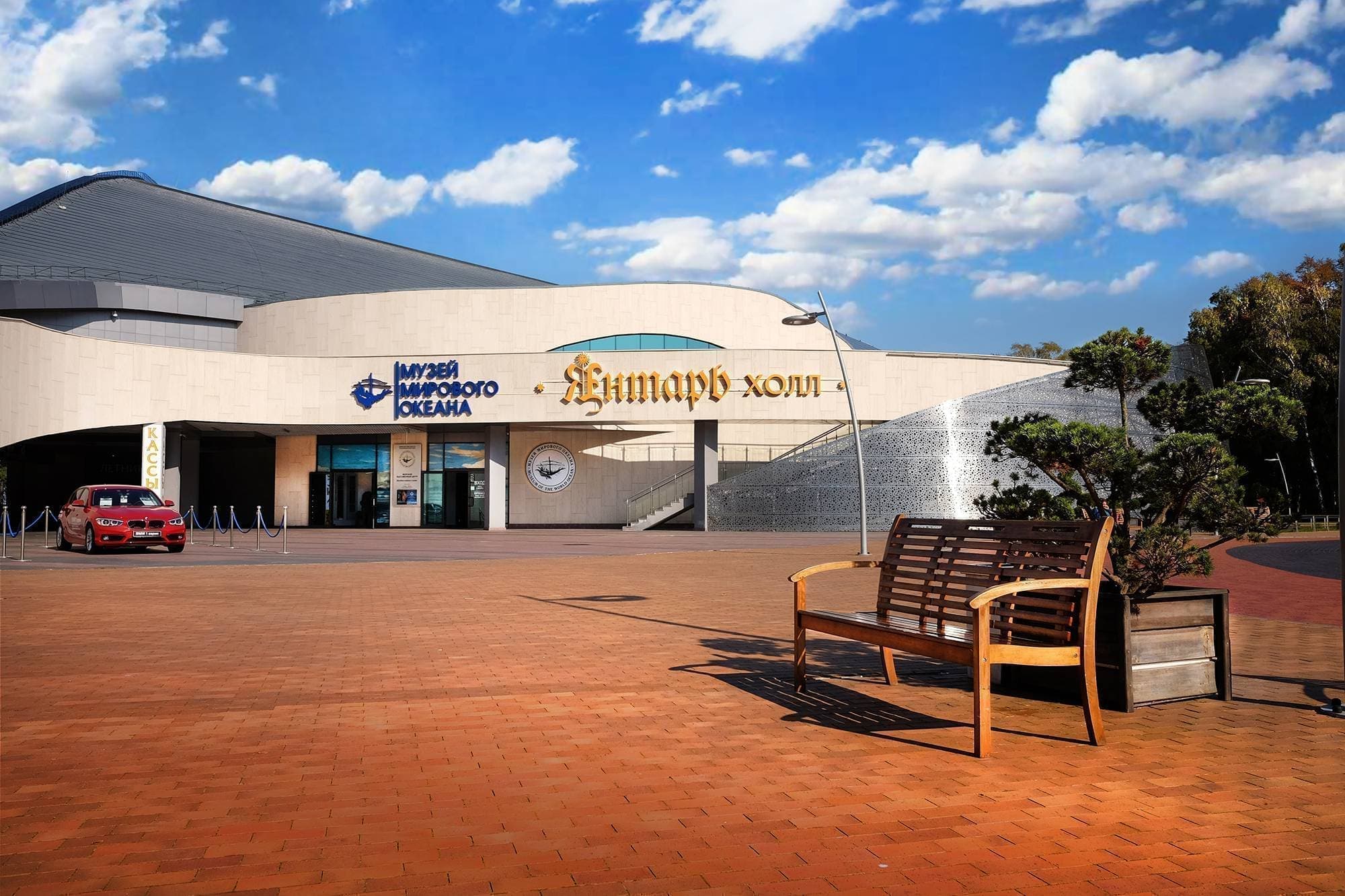 The only object of the Museum of the World Ocean, located directly on the coast of the Baltic Sea. The center opened on December 25, 2015 in the building of the theater theater "Yantar Hall" and includes almost 3,000 square meters. m of exhibition space. The ethnographic exposition "People of the Sea", which introduces the life and cult of the peoples of Southeast Asia, and the Maritime Art Gallery, a space for interchangeable creative projects, are located there.
March 2016 was the starting point in the history of the center, when 4,300 square meters. m were transferred to the operational management of the Museum of the World Ocean. Then the Maritime Exhibition Center was equipped with a storage facility and a conference room. Today, there is a café, a relaxation area, a library, a souvenir shop for visitors, and children's groups are welcome in the Miklukho-Maklaya hut, where interactive classes are held. In the future, it is planned to equip a concert venue, a mess room and an aquarium complex.
The center is equipped with the necessary technical equipment for people with disabilities and visitors with prams.
Opening hours: Wed - Sun from 11:00 to 19:00. Closed on Monday, Tuesday. The last Wednesday of the month is the sanitary day.
Svetlogorsk
Lenina street, 11
+7 (40153) 2 40 70
museum@world-ocean.ru
11.00-19.00 (closed on Monday, Tuesday)