Yantarnaya shkatulka (Amber box)
The store "Yantarnaya shkatulka", consisting of two symmetrical halves, is located in the very center of Kaliningrad and offers a large selection of paintings, sculptures, jewelry and other products made of solar stone.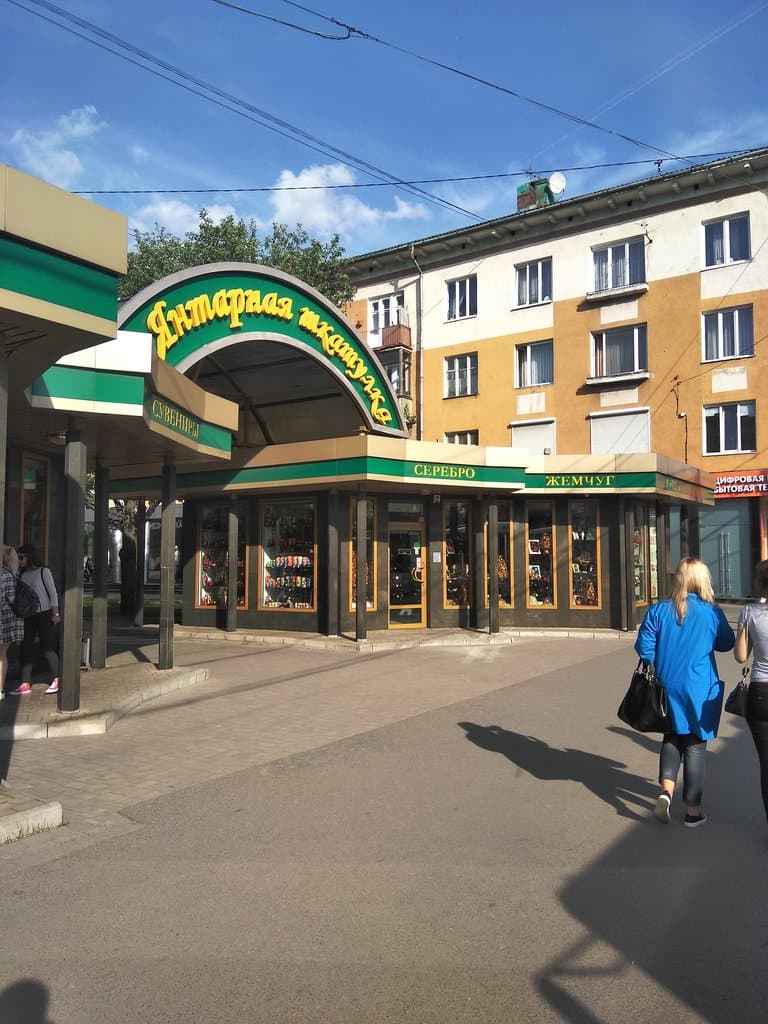 The company is engaged in the creation and sale of works of art from amber for more than 20 years! The products of amber are widely used and traditional and modern technologies for stone processing. Souvenirs, as well as jewelry from amber by our masters are known both in Russia and abroad.
Kaliningrad
Russia, Kalliningrad, Leninskiy avenue, 33А
mon-fri 11:00–20:00; sat,sun 11:00–19:00