World Capital of Amber
Museums
Observation deck of the Amber Plant (Primorsky pit)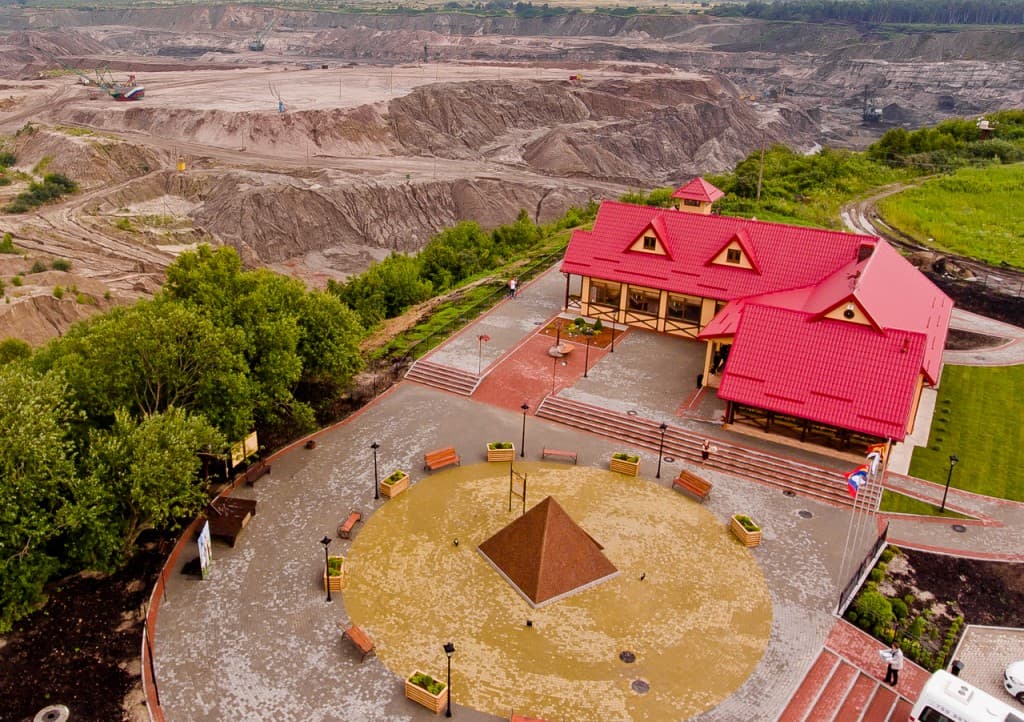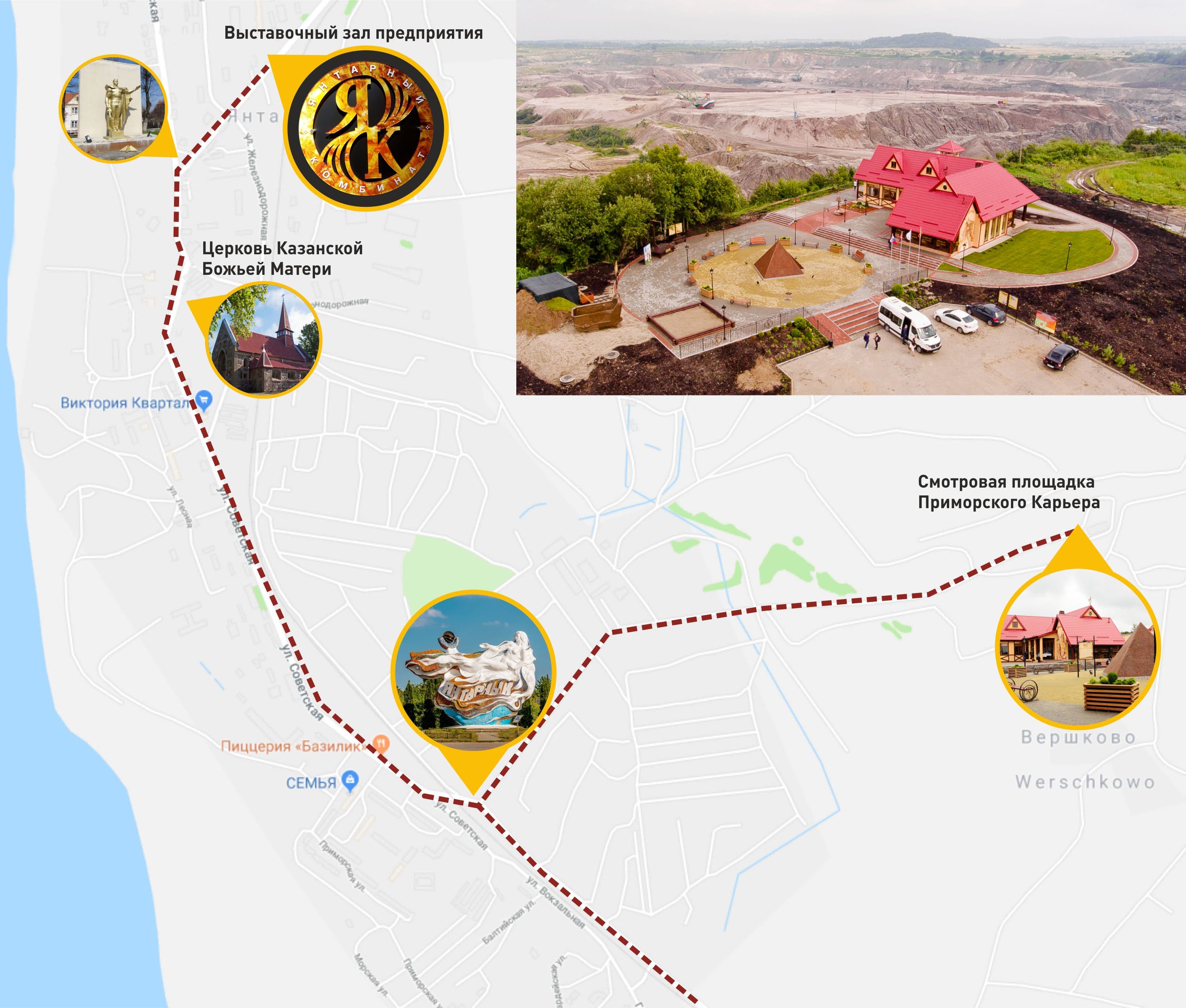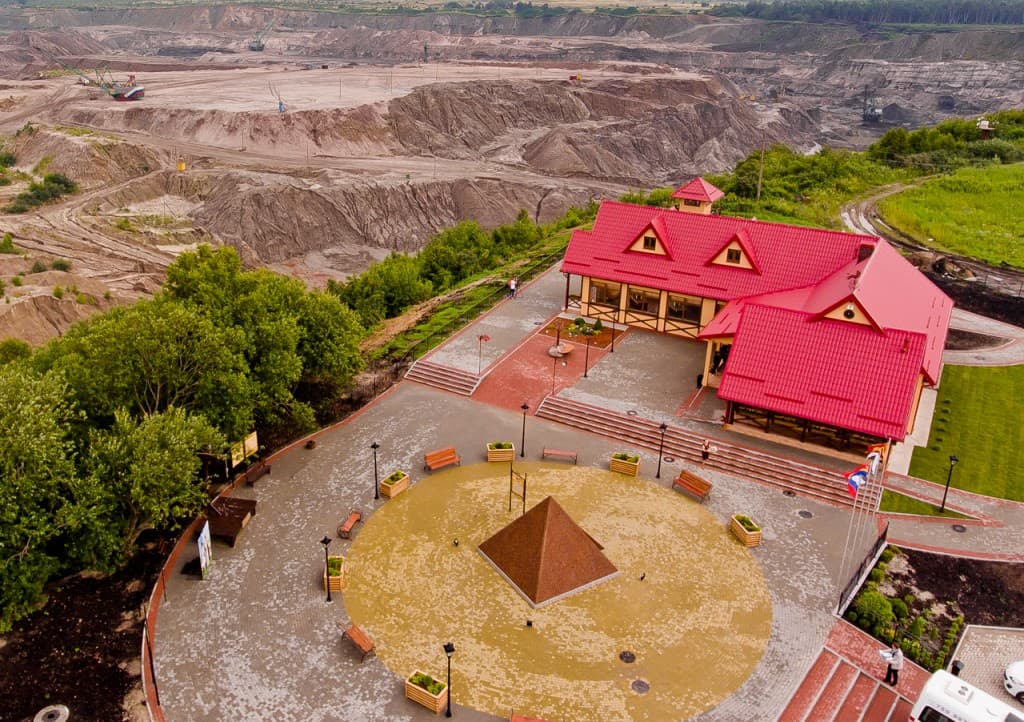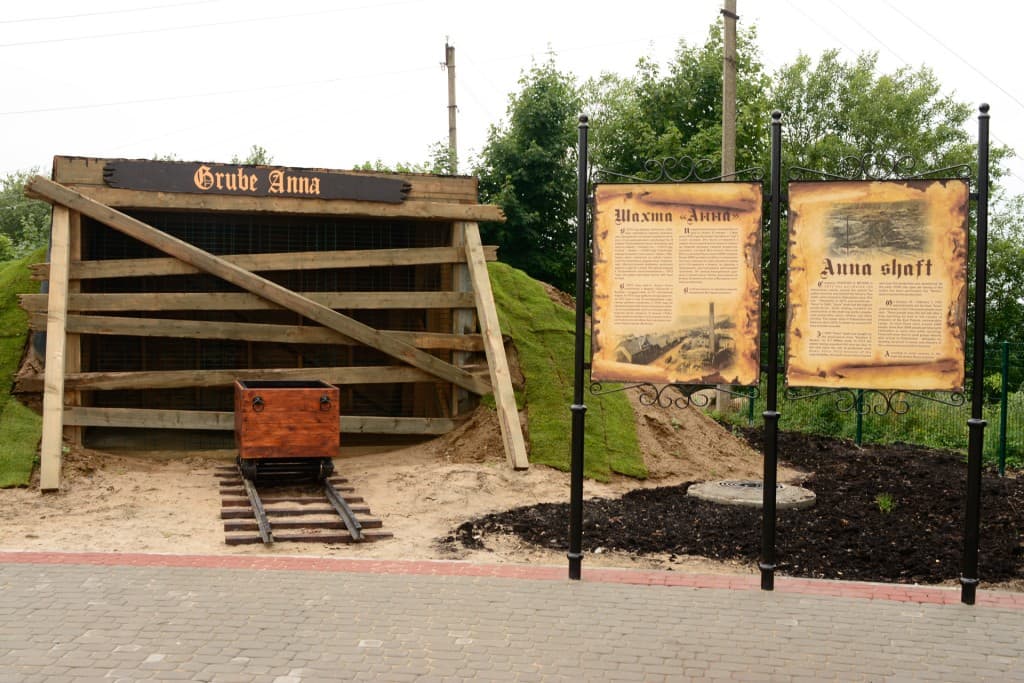 Observation deck of the Primorskiy pit
In 2017, a new multifunctional complex with a pavilion selling amber souvenirs and products was created at the tourist display facility of the Observation Deck of the Primorskiy Pit enterprise. The observation platform was reconstructed, allowing to observe the work in the amber pit in real time from a height of more than 50 meters. On the territory of the complex there are numerous attractions and models that will be of interest to both adults and children. An additional observation tower has been erected. A photozone is arranged, including the use of historical costumes. Men can try on medieval armor and cloaks of knights of the Teutonic Order, and women can dress in costumes of medieval ladies.
Interesting amber art objects are set on the open-air platform. Here is the real Amber Pyramid, the creation of which took more than 700 kg of amber, which works wonders and has a beneficial effect on human health. Also, you can see the Amber Tree and many more unusual and interesting things.
The program for individual tourists at the facility (stay during the day is not limited) includes familiarization with modern technology for the extraction of amber by open pit mining (the object is equipped with the necessary annotation material placed on special information boards) and visit of a specially equipped observation deck, from which a magnificent panorama of the Primorskiy pit opens.
The "Amber miner" attraction provides an opportunity for every visitor (regardless of age) to independently engage in "mining" amber in an "open way", receive a diploma of "Amber Miner" and take a found piece of amber as a small gift to the memory of the visit to the viewing platform.
The "Mine Anna" model gives visitors the opportunity to visualize exactly how the first mines on the Baltic Sea coast were organized, informs about the extraction of amber in a closed way.
Layout "Hangman" is set to organize photography, including dressing adults and children in medieval costumes (of a knight, executioner, monk). It allows you to "visually" acquaint visitors of the site with the Middle Ages and inform them about the order of the extraction of amber, which existed during the time when the knights of the Teutonic Order were domineering in these lands.
On site, a well-appointed recreation area and an open-air cafe work for visitors, where you can taste the famous local pastries, enjoy hot and cold drinks, and watch a documentary about the work of a quarry in modern conditions.
Information about the sight - the observation deck of the Primorskiy career:
Address: Kaliningrad region, pgt. Yantarny, Primorskoye field (landmark - the administrative building of the quarry management of the plant)
Operation mode:
Monday - Sunday from 09.00. until 5 pm (no lunch break).
Note!
Working hours of the Cafe of the multifunctional complex:
Tuesday - Saturday: from 09.00 to 17.00 (no lunch break)
Closed on Sunday and Monday
Yantarniy
Yantarniy village, Primorskoye mestorozhdeniye (field)