Kaliningrad is a small russian area in Europe, which has its own gastronomic history.
The culinary history of our region was formed over the course of seven centuries, by people of different nationalities - this was promoted by the Teutonic Order, the territory of which was very attractive for immigrants.
The neighborhood of the Baltic states also contributed, but the basis of local culinary features was still German cuisine.
So, what's worth trying in the westernmost region of Russia.
Königsberger meatballs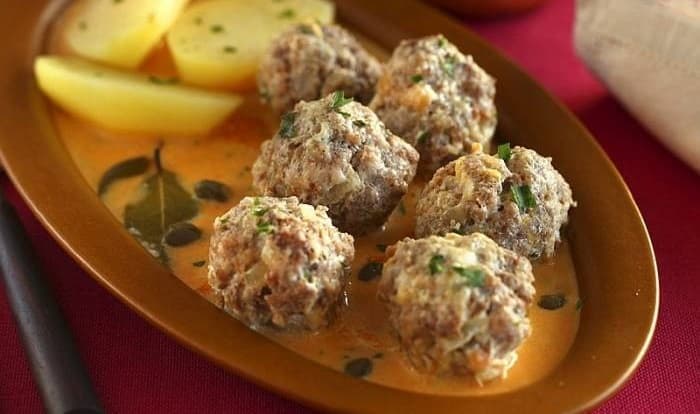 This meat dish of German cuisine is similar to meatballs in cream-capers sauce. Königsberg meatballs are not fried, not stewed or baked, but cooked in broth, and then brought to the ready in the sauce already mentioned. Serve usually with boiled potatoes or rice.
One of the most popular national dishes in Germany!
The recipe for Kaliningradians has long been mastered, so that you can try Koenigsberg Klopse in many restaurants in the city.
Königsberger Fleck
Another dish, which gained fame in the XVI century. Fleck was an East Prussian hot dish of beef croquet, abundantly spiced with spices. This is a very ancient dish, which became truly a national dish in the 16th century.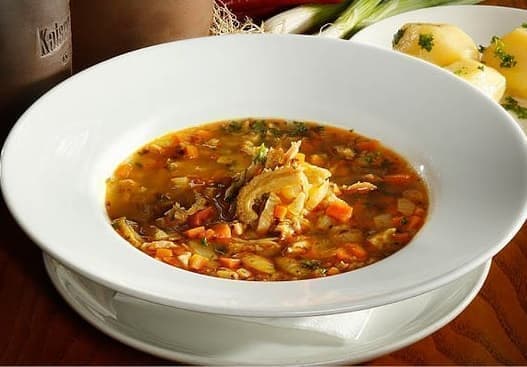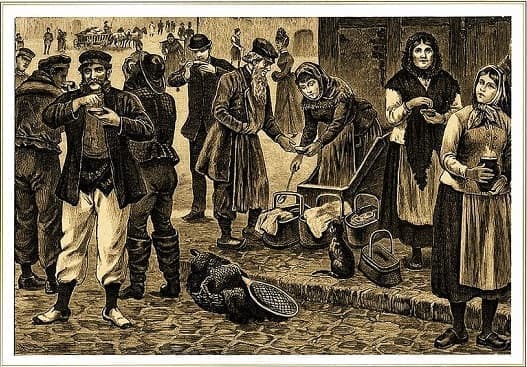 Citizens could eat it in Koenigsberg not only in restaurants and pubs, but also in markets, at the corners of the streets, where the cooks offered a fragrant "cup of a flack just a dittchen".
Königsberger marcipans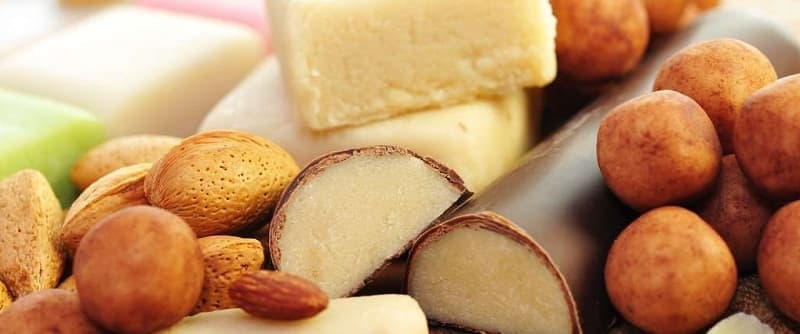 For the first time the marzipans appeared in Koenigsberg in 1526 as a gift for the wedding of Duke Albrecht and the Danish princess Dorothea. And it was the Koenigsberg marzipan that later became the Koenigsberg brand, along with the Koenigsberg bugs and fleck, and the East Prussia export hit.
There were these exotic delicacies in the form of a heart, with a sugar mass inside and candied fruits from the outside. The highlight of marzipan was the bitter nuts heart, grated with sweet almonds. Experts of this delicacy preferred the Kenigsberg marzipan, the main difference of which is a baked golden crust.
And now the marzipan is in demand as a symbol of Kaliningrad - it is happily taken by tourists in memory of our region, rich in all respects.
Baltic eel and other no less tasty fish

This is a fish landmark of the region. The taste of the eel is well known. Eel can be boiled, fried, marinated and even dried. But it is especially good in smoked form. This is a delicacy, which is served at the most exquisite banquets and receptions.
Another smoked, which is worth trying. According to reviews, the taste of this delicacy is amazing.
Correctly cooked, it's just gorgeous. For gourmets among other fish dishes, she has no equal. Tasting a pike in a variety of variations is best in a fish restaurant.
Such a fish dish can be tried only in Kaliningrad. Also stroganina could be out of salmon and even deer!
Delicious and delicate treat of the Baltic region. Many people buy smoked bream as a souvenir.
BEER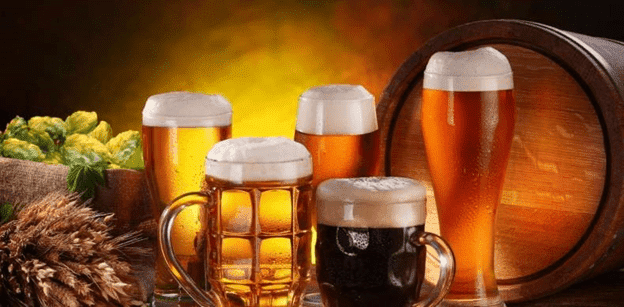 Koenigsberg was famous for its brewing art since the middle of 13th century when the Teutonic Order came to Prussian land and began to brew beer in the Royal Castle Fischhausen and many other places.
Like many years ago modern citizens like to go into cozy restaurants and pubs where is a unique atmosphere of old city beer traditions.
The taste of fresh beer emphasizes a variety of different appetizers: stroganina out of bonito, burgher sausages, cheese and bacon in rusts, spicy brushwood, smocked fish and Bavarian shank. There is, of course, traditional beer pretzel «Brezel» with a goodly salt.
Special for beer-lovers we have made exclusive «beer» route. The heart of this route are Victory Square and vicinity. There are a lot of pubs and restaurants which doing beer and meet you with tasty cuisine and warm hospitality.
Restaurant «Tyotka Fisher» («Aunt Fisher»)
Lady Fisher was an important person in old Koenigsberg. Food in her pub «Wolf Canyon» (1814-1900) was cooking on wood because Fisher didn't recognize any progress. Though, she lived until one hundred years due to proper nutrition.
Address: Shevtschenko street, 11a; http://tetkafisher39.ru/
Ireland pub «LiBEERty»
An important day in this pub of course is Saint Patrick's Day. But in the most free and hospitable pub of city you can have fun at the weekdays too!
Address: Leninskiy avenue, 11 (ground floor); http://vk.com/lybeerty
«Tsoetler», Bavarian restaurant/«U Gasheka» («Visiting Gashek»), Czech pub
Shops-twins situated in door-to-door. Geography of beverages is clear from shop-names! Every Wednesday in «Tsoetler» are sit German citizens. Musical club «U Gasheka» have some interesting concerts.
Address: Leninskiy avenue, 1-3; http://zoetler.ru/ http://ugasheka.ru/
«Khmel'» («Hop»), restaurant-brewery
Traditional Russian and Siberian cuisine. The name speaks for itself – hop is an important part of foamy elixir. Besides traditional dark, light and unfiltered kinds of beer you can be offered seasonal novelties.
Address: Shopping center «Clover», Victory square, 10, 2nd storey; http://britannicaproject.ru/restaraunt/хмель/
«Kaiserwurst», restaurant
In «» beer is European, but whole page of menu is devoted to Koenigsberg delicacies. There is koenigsberg meatballs, tripe and homemade black pudding.
Address: Shopping center «Europe», Teatralnaya street, 30, 3rd storey; https://vk.com/kaiserwurst
«Bykov-bar»
Winner of IV Kaliningrad Street Food Festival succeeded in Berlin: diploma of European Street Food Awards. Try on Bykov special dish, Murmanskaya codfish with potato, have a bite with an expensive ale and feel yourself like in Europe!
Address: Shopping center «Europe», Teatralnaya street, 40, 1nd storey; https://ru-ru.facebook.com/BykovBAR
Gastrobar «The soul»
Charismatic place with a long story and a tasty meal.
Address: Victory square, 4; https://vk.com/thesoulgastrobar
Bar «Ulitsy» (Bar «Streerts»)
Bar "Streets" is located exactly between the Government of the Kaliningrad region and the dramatic theater, on other sides - the stadium "Baltika" and the fountain square near the monument to Schiller!
Address: Mira avenue, 13; http://https://www.facebook.com/bar.ulitsy/