Museum and Exhibition Complex "Amber Castle"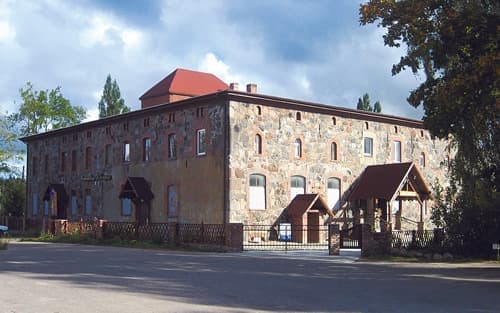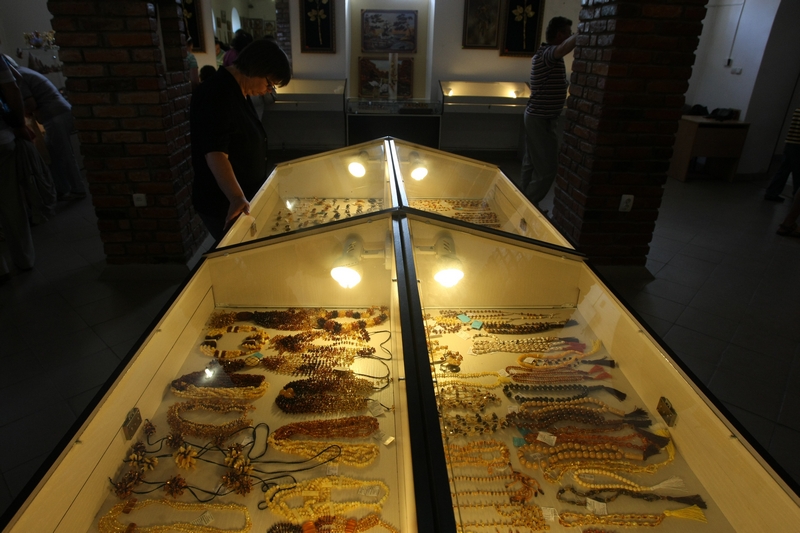 The museum, created in 1998 on the initiative of a group of enthusiasts, the administration of the Amber and German community Palmniken, is located in a historic building that was once part of the Palmniken fortress. The fortress was designed to protect the coast and, in particular, the amber mines located near the sea.
The area of ​​the historical exposition is 80 sq.m. The museum features expositions telling about the history of the region and the amber craft, exhibitions of modern masters, as well as amber auctions. The main topics of the exhibition are "History of Palmniken-Amber", "History of the formation and extraction of amber", "What is amber, and amber in medicine", "Processing of amber". The exhibition also includes photographs of Palmniken, objects of pre-war life, a "red corner", and a collection of amber with inclusions.
The museum has an amber pyramid height in human growth, anyone can go through it "amber therapy", as well as get acquainted with the scientific evidence of the therapeutic properties of amber resin. The museum regularly organizes excursions to the observation deck of the amber quarry, the world's largest Palmniken amber deposit, as well as sightseeing tours of the city.
The amber shop located in the museum building offers the widest assortment of author amber products and souvenirs.
Operating mode: from 9:00 to 17:00 without days off.
Yantarniy
Yantarniy village, Sovetskaya, 61а
+7 (950) 678 52 11
amber-castle@mail.ru
+7 (401) 533 73 66