"Amber Sea", jewelry salon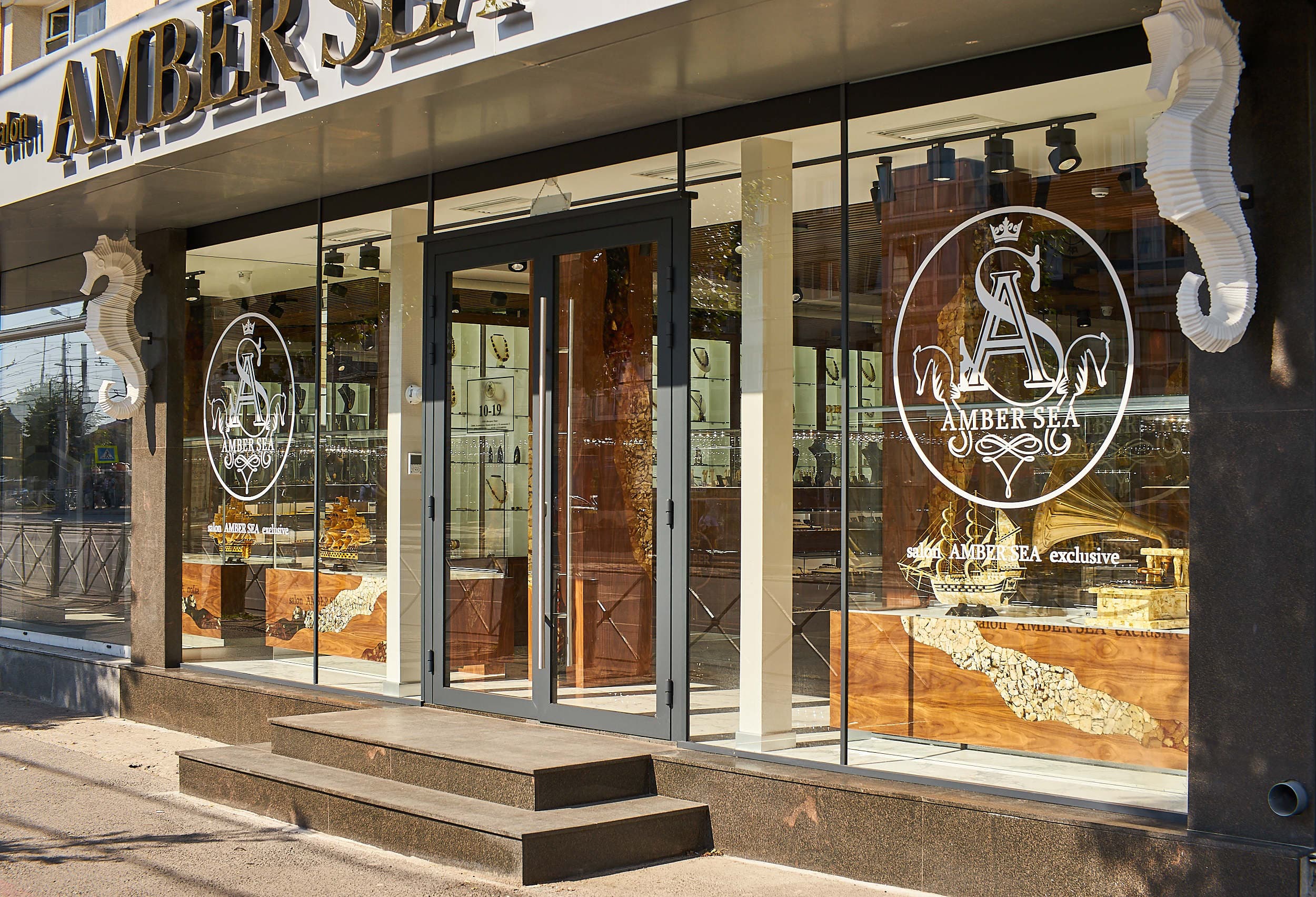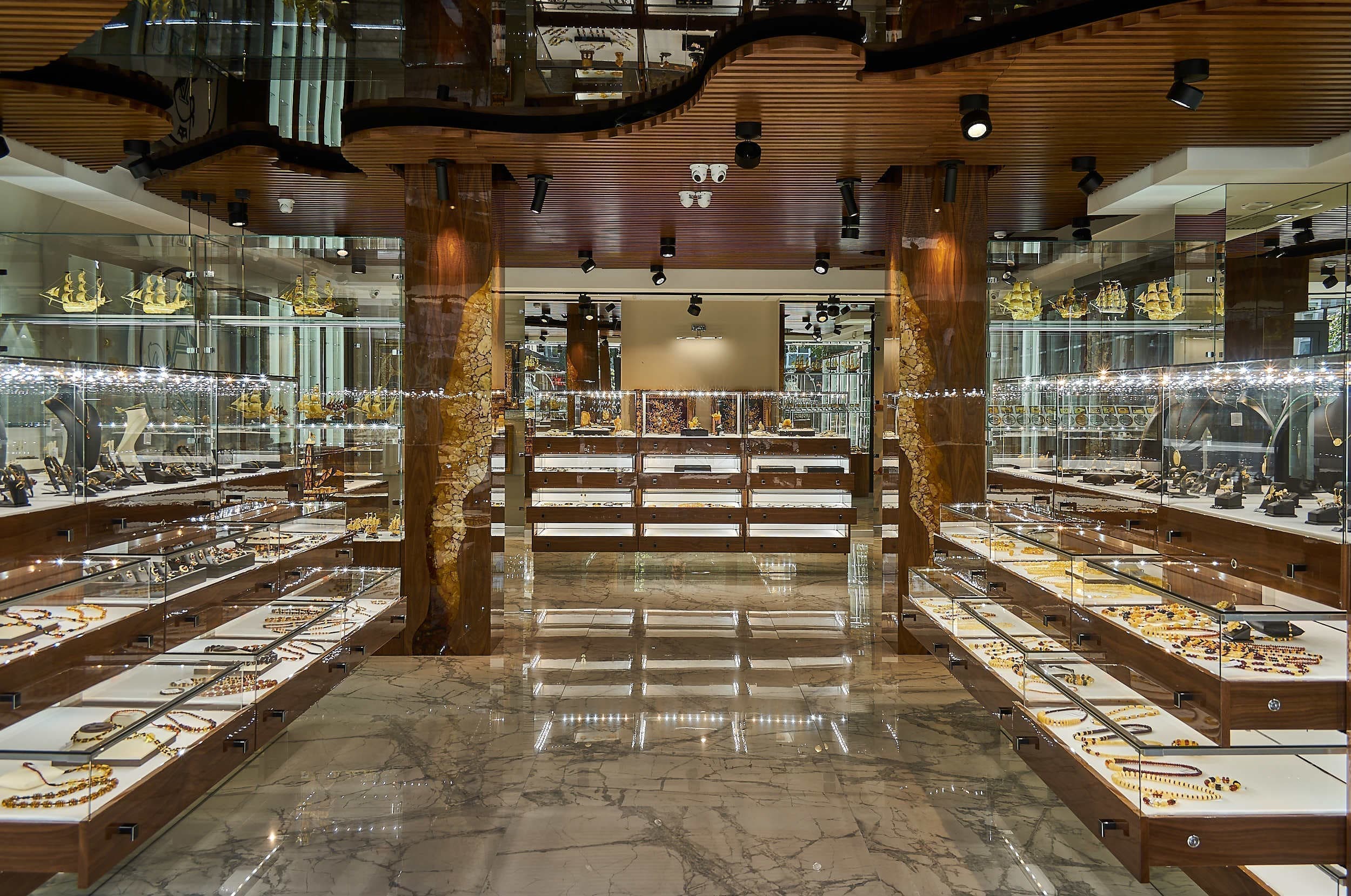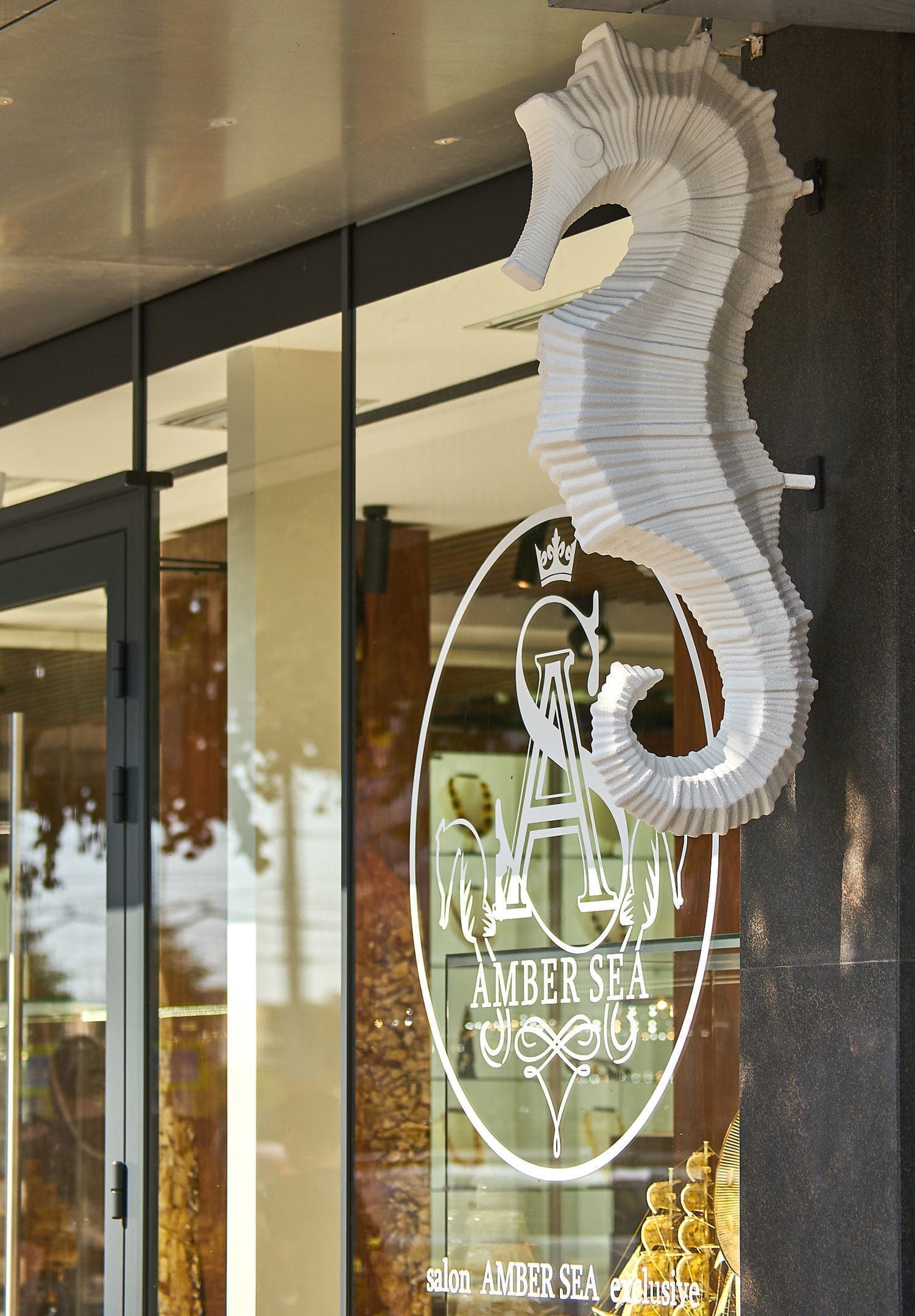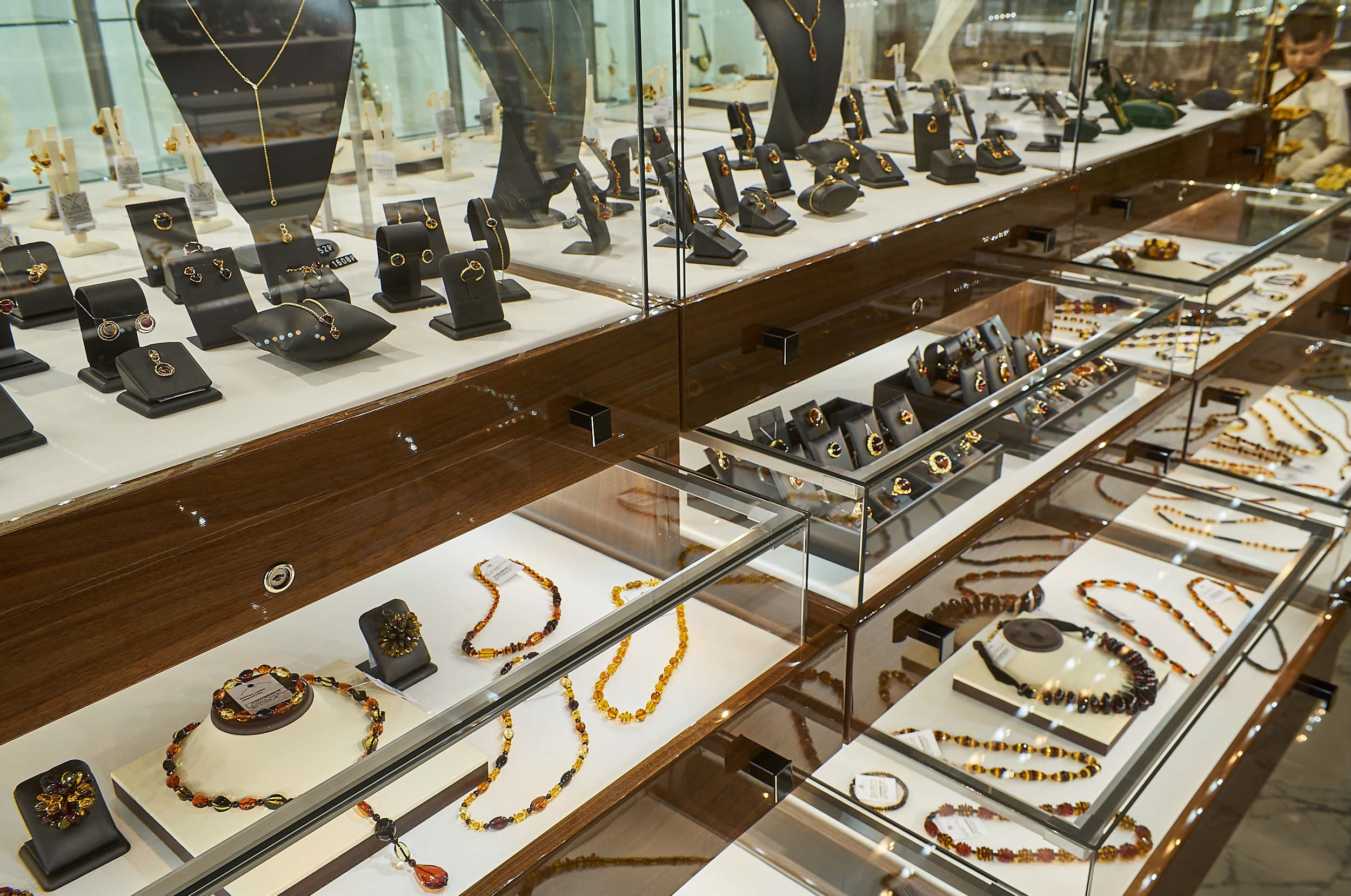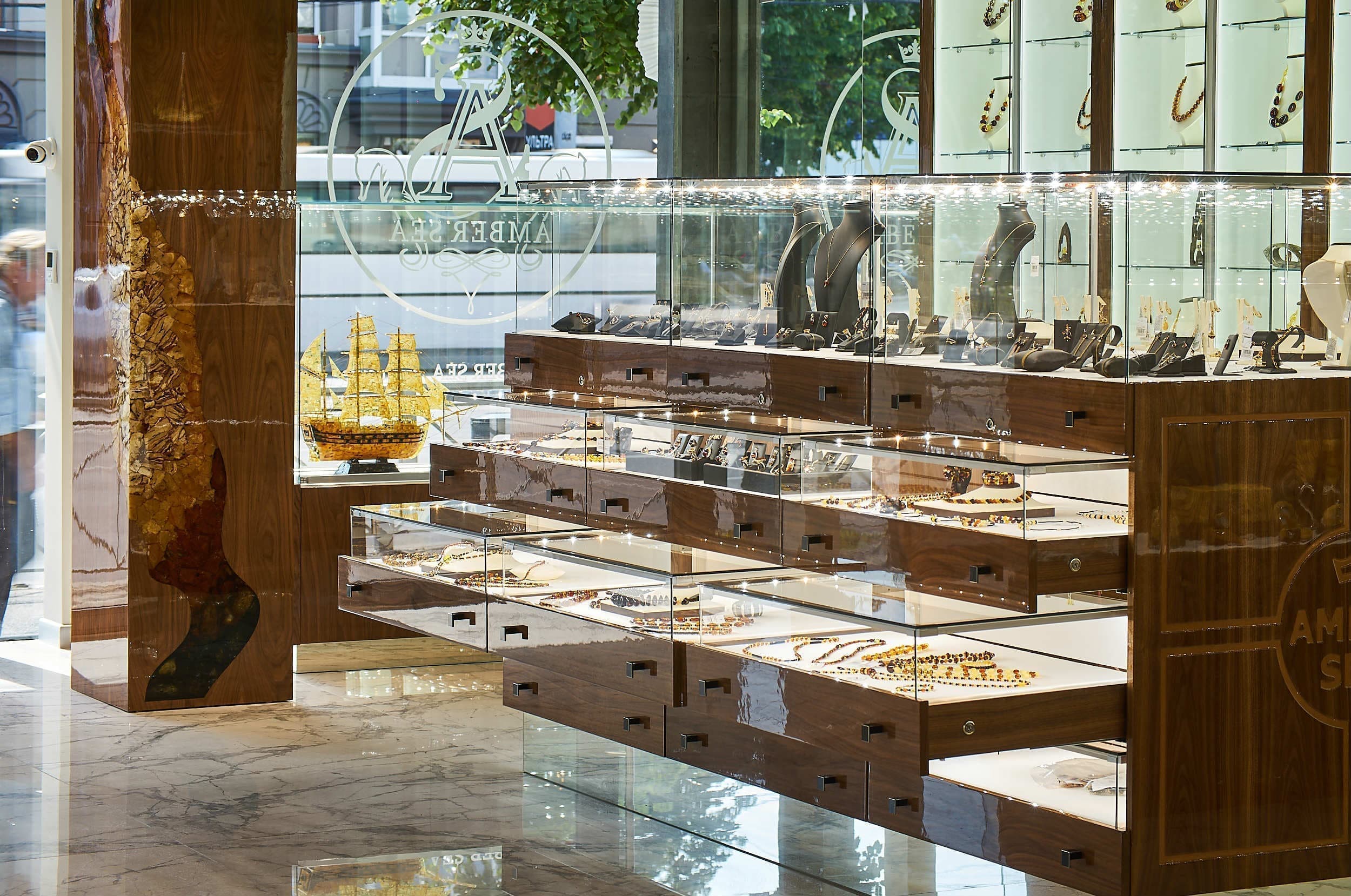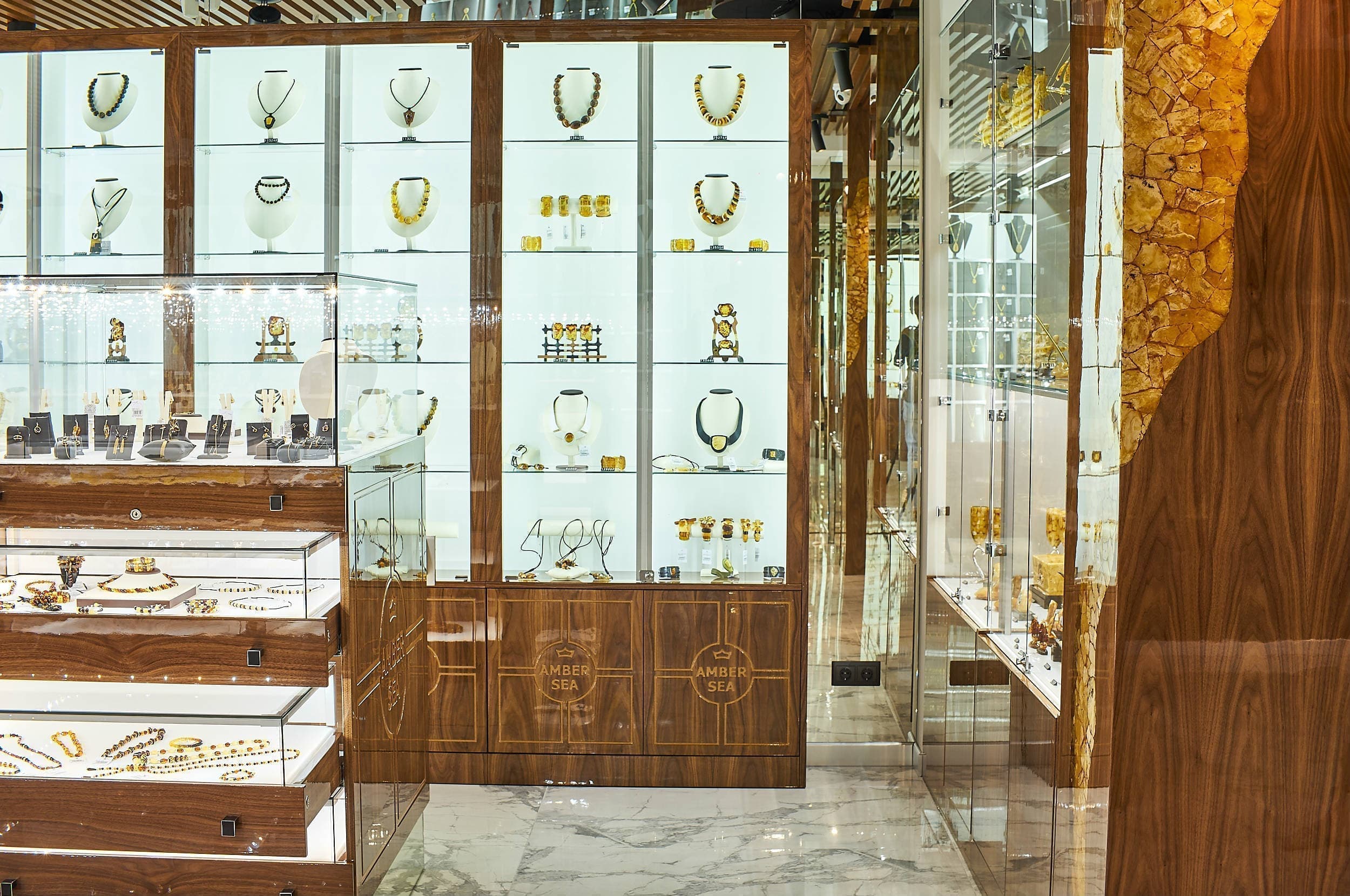 From the first step, everyone who enters the "Amber Sea" salon enters the world of light and soft warm reflections of natural Baltic amber. The founders of the company very accurately understand how it is better to emphasize the natural, natural beauty and variety of the palette of its colors, so every item, from a small elegant silver ring to large pieces of jewelry, is illuminated from all sides and each has its own space.
Amber found a place here not only on stands with decorations, but also in the interior. Wood panels made of noble North American walnut, encrusted with whole rivers from large plates of sun stone, changing color from ink black to milky white. Thanks to the play of light, every column, every stand and interior detail with inlays look like luxurious exhibits of the exhibition of design and decor.
Speaking of the expositions, the company is a partner of the Kaliningrad Amber Museum, and in the salon there is a separate corner, which employees call the museum with a smile. Here, behind glass and in unchanging soft light, pieces of amber are presented in their original, unprocessed form. Anyone who wishes can take a close look at the example of unique large specimens of a variety of shapes and shades of sun stone.
The salon presents not only classic models of jewelry and souvenirs, but also unique art products that exist in a single copy. Silver, gold, natural wood, leather, and, of course, natural solid amber of all possible shades - the range is constantly updated and expanded.
Invariably one - the highest quality.
For those who wish, the site has a 3D tour of the cabin.
www.instagram.com/ambersea_com
- Instagram
vk.com/amberseavk
roundme.com/tour/549031/info
- 3D-tour
Kaliningrad
Kaliningrad, Leninskiy prospect, 29
8 (4012) 76-36-83
info@amber-sea.com